Hi everyone, OK, just a quick Note, so when you ask you will not be upset by my answer.
You want plans, photos and you can not even give me your phone number, well you know what I am going to say. I have so many stupid people call me and tell me they are going to build a camping site, and please can they have our in depth technical drawings of our amazing high quality top of the line camping pods, or our insulated passive housing, what ever, and then they submit that to the council, council say yes because the quality is so exceptionally high, also with safety at the forefront , and the product we offer does not look like a load of chicken sheds on a hill side of natural beauty, and then once the council looks at us they say yes, and then the Holiday Camping site Entrepreneur buys cheap crap, and saves himself 1000's and puts all your lives at risk.
So we now say no, and no its going to stay, so if your calling me for a plan, it will cost you now a few pennies and you must offer a land line and mobile number. otherwise buy the crap from someone else.
Heres an example of a company that lies and cheats.
This joke of a company do not have my permission to sell my cabins, or use my images, but, Skinner Sheds are a law to themselves. but check out their pricing and they want to sell you a second hand cabin for £2000 more than a new one from us.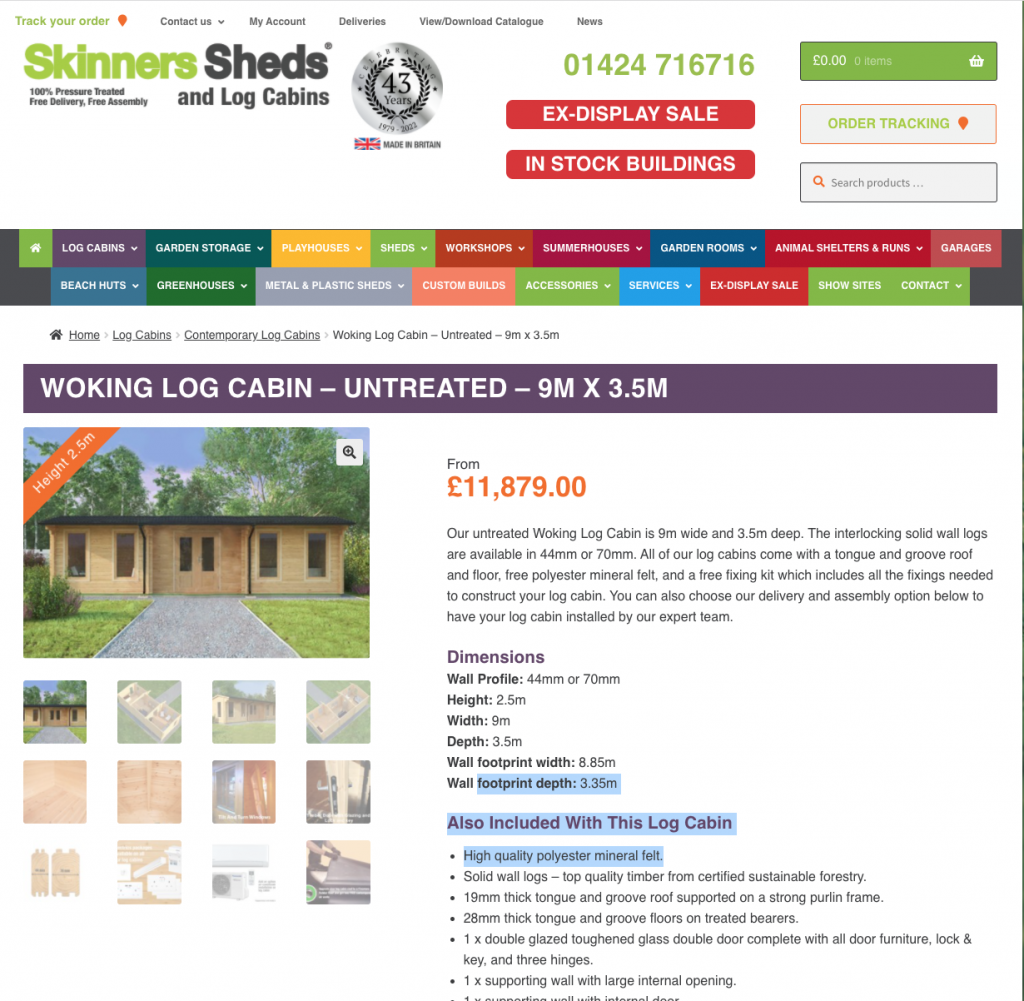 Skinners, again stealing our drawings, art work, design, and then over pricing you by ££££££££££££££££££ and its an ex display model! 11.879.00 for a second hand building. Wow, and his windows and doors are shocking, plus ex display means, shrinkage, water damage and stains. all equals, Rubbish for that price.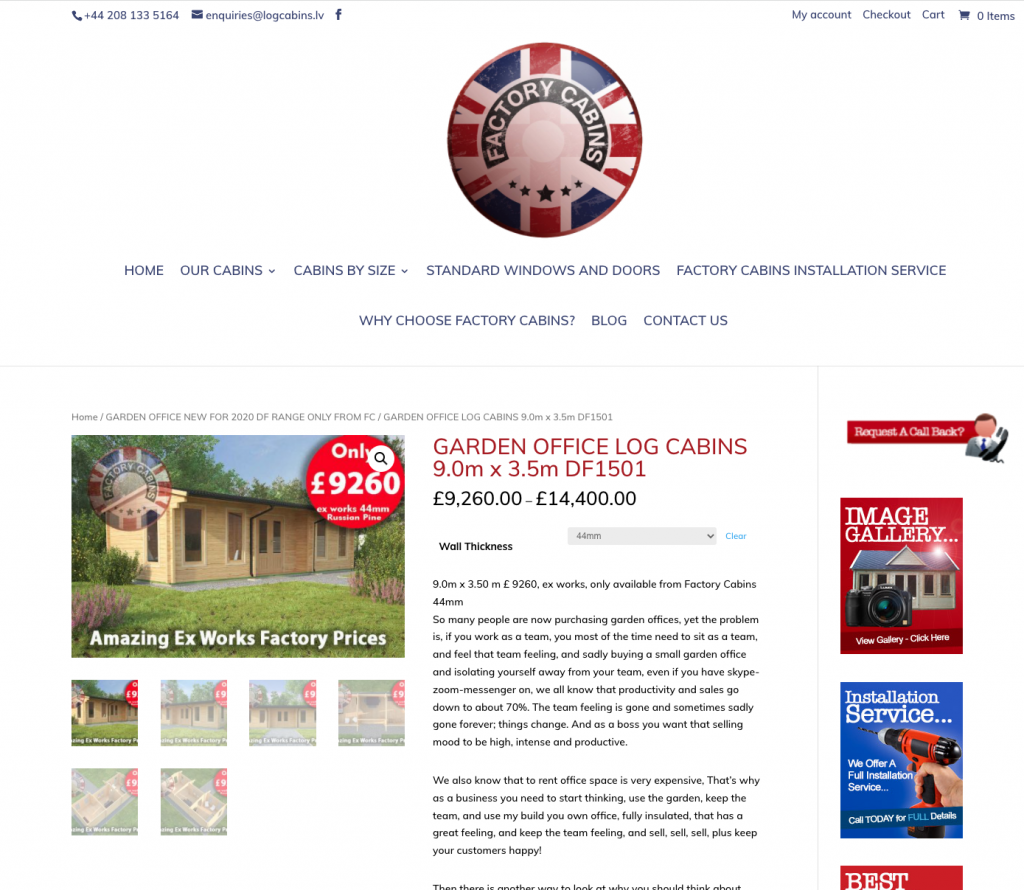 Yep, this is ours, ours alone, Skinners stole the art work as I said, and he is trying to steal from you £2000 plus with his price, however our cabin to you will have will have amazing windows and doors, his are sadly shed quality, his customer service is like talking to HSBC, and to top it off, his timber is Baltic, he purchases his cabins from a very good high volume mill, but it is a bulk mill, nothing fancy, nothing to write home about. The owner , cool dude, and he makes lots and lots of cabins, who he sells to everyone. Everywhere.