When we manufactured the first ever Clock House we had no idea that after 8 years it would become such an iconic garden building. Our first clock house was 4.8m x 3.6 and what a beautiful clock house it was, but as always, our log cabins are bespoke and transformed.
The Clock House is a very beautiful looking timber building, it is manufactured from the finest of timbers and is fitted with the only certified double glazed windows and doors as a standard fit out in the industry.
Moreover, all our Clock House Log Cabins are supplied with everything you need to be sure of a cabin that will last the course of time.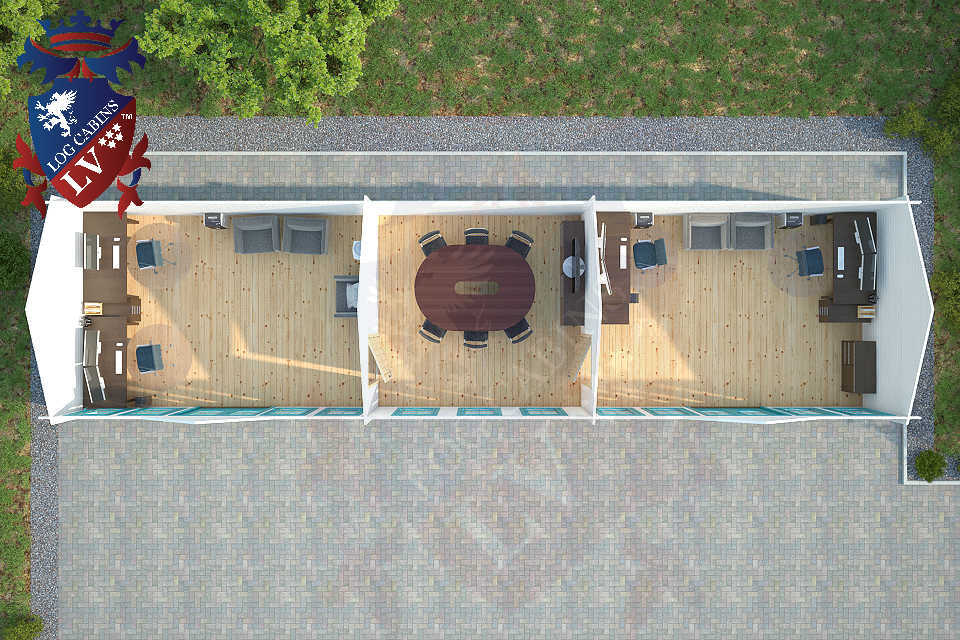 Our Log Cabins have teeth, they are not run of the mill massed produced rubbish, they are manufactured to be the best of the best, and they have that English Heritage edge that is sadly lacking in so many cabins that adorn our UK gardens.
This amazing Clock House is not just an amazing spacious office, or a hot tub sauna and relaxation spa area, maybe a combination of all.
If you are looking for the best, then please speak to us first!
Log Cabins LV the sensible choice!
Please visit our Web site..Click Here..