Once again a big shout out to our guys for doing a fantastic job with our Summer House and log cabins. With and without our amazing Deluxe Certified Windows and Doors.
The Only certified Residential Windows and doors as standard fit in the market!
These amazing DF Cabins and this fabulous Summer House are just few examples of our amazing cabins.
Our log cabins and timber buildings are without doubt the best on the web.
If you really want the best of the best, and you are worried you might be conned into purchasing a bulk manufactured- nasty-cheap superstore type cabin, please just call us or send us an email. Purchasing an LV means you will not just get the best, your cabin will be made for you, which means you get a freshly manufactured, not stock cabin.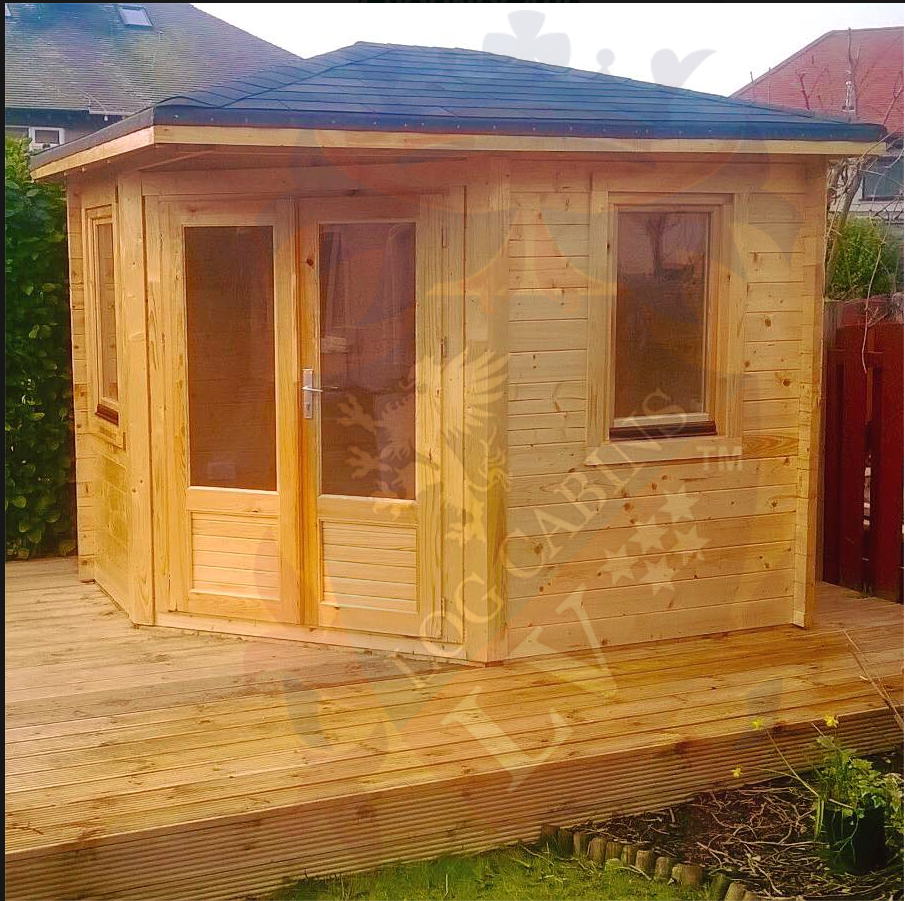 Log Cabins LV the number one in doing it right!
Please visit our Web site..Click Here..