Timber Frame Cabins VS Log Cabins, what are the pros and cons.
So many people ask us what is the difference between timber frames and Log Cabins, and which build type is best for a garden granny flat to name one structure we are asked about very frequently.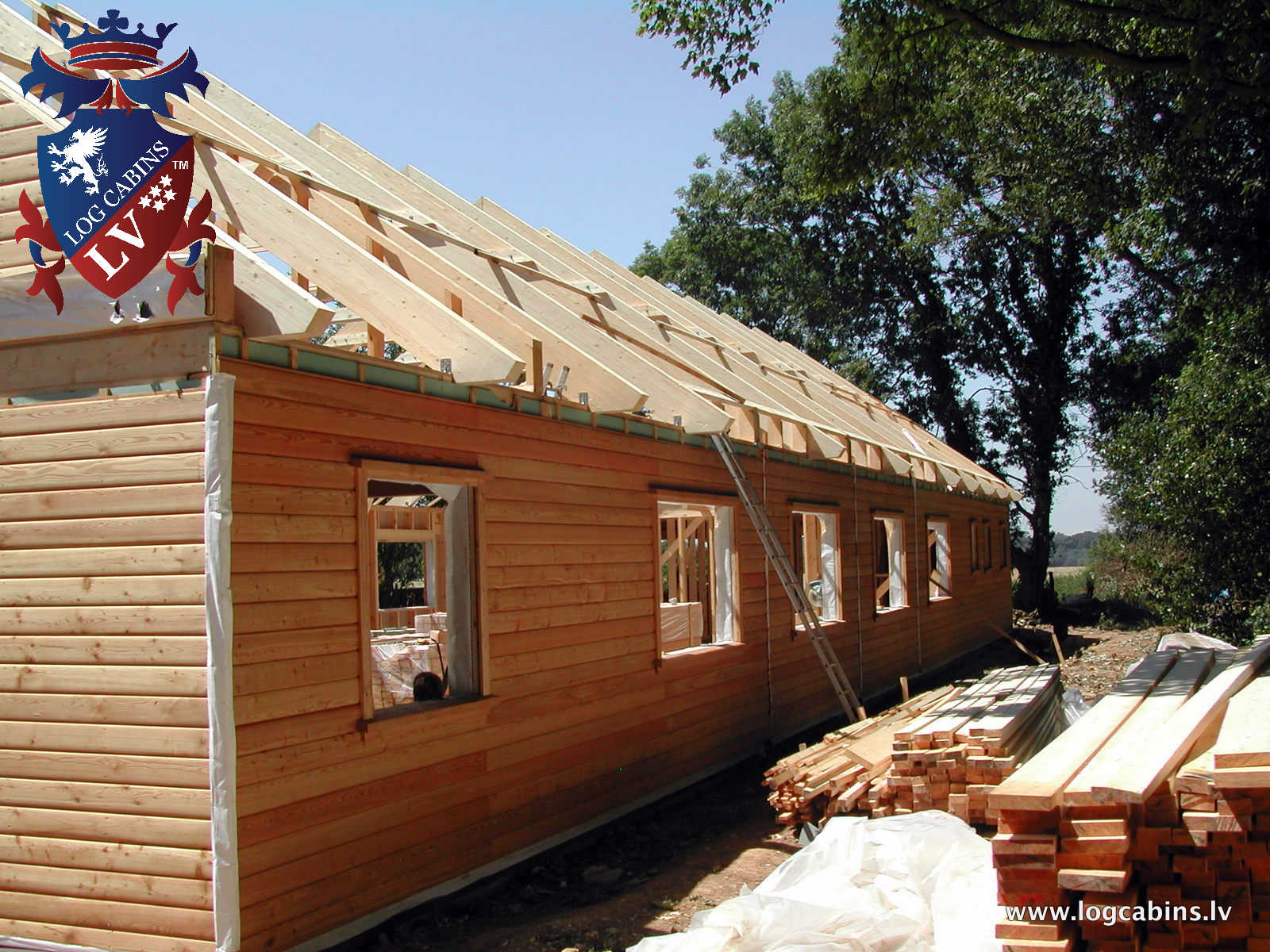 The answer to this is quite simple, one is quite easy to put through building control and the other is not!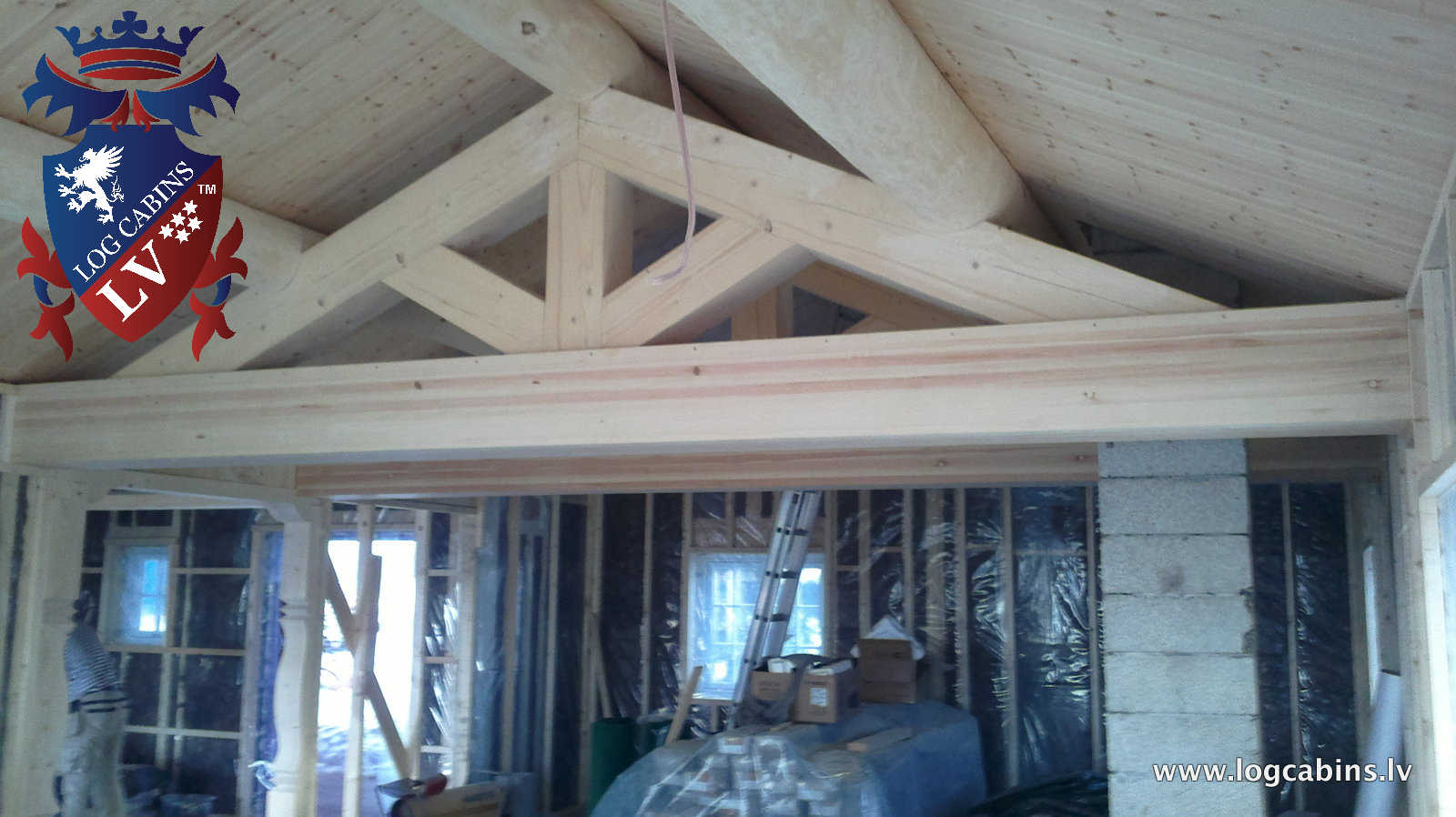 If you are looking for a granny flat in your back garden, most of the time price is the arguing factor, so most people look for log cabins, and then try their best at insulating them and turning them into some kind of residential unit, when sadly they are not even close to getting them to residential specification,.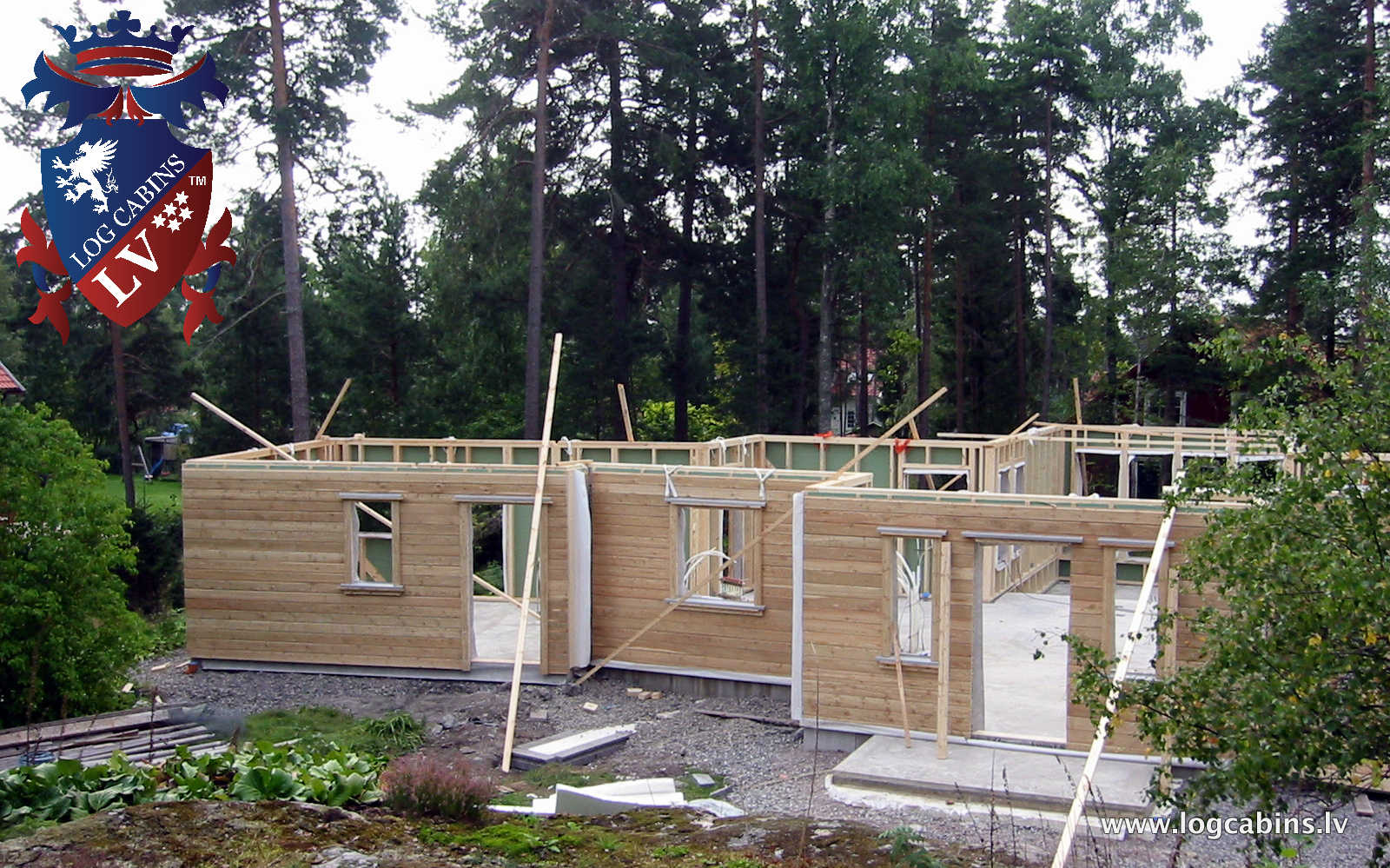 This is really a no, no, as most log cabins sold to the public are designed for garden use, which means that the windows and doors are not residential quality, also the thermal value of a log cabin be it a single skin 70mm or a 90mm is not suitable for a cabin to live in full time.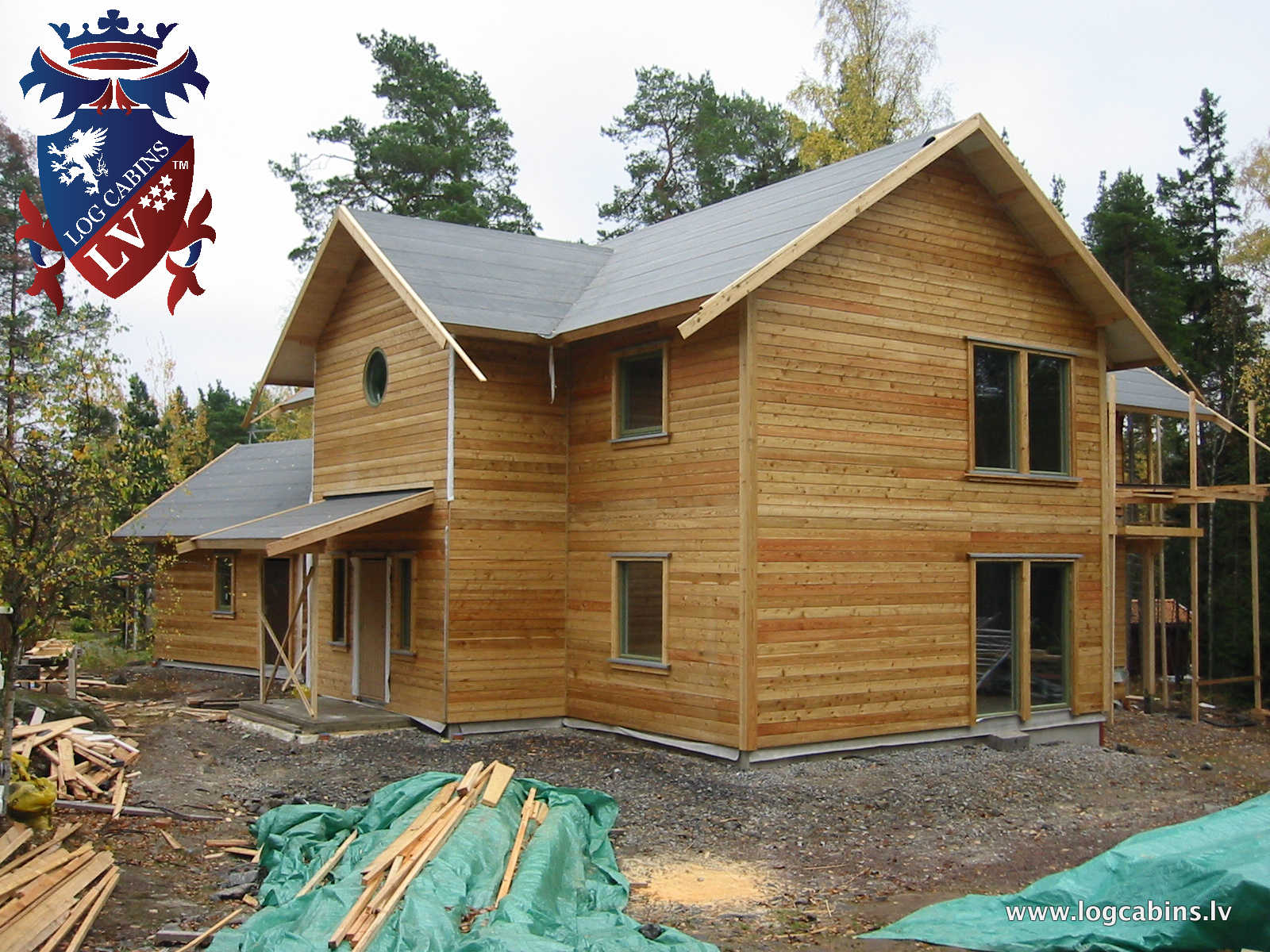 Also trying to insulate this kind of single skin solid timber structure is quite difficult.
Actually, it's near on impossible to do correctly as the timber walls, roof etc moves too much!
Twinskin log cabins made from solid timber, are also not a great idea to turn into a residential dwelling, in fact we tell all our dealers, or customers who enquire about twinskins that a solid 44mm x 44mm is not a residential unit, neither is a 70mm x 70mm.
The only kind of twin skin log cabin that we would put a thumbs up would be a glulam twinskin log cabin 80mm x 80mm and then only if inner wall is dove tailed to the outer wall, keeping cold bridging down to a minimum.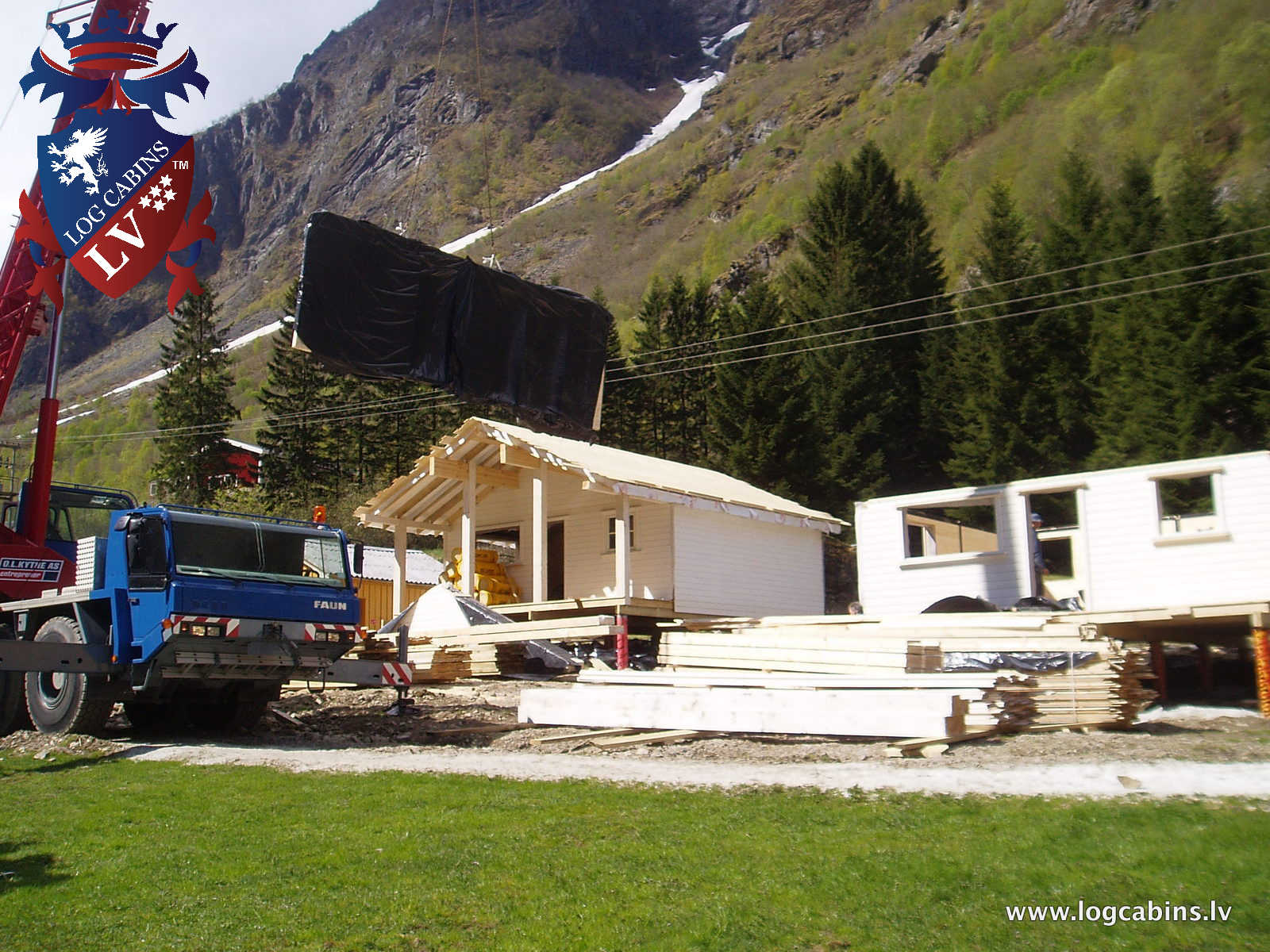 Glulam Twin Skins are not what we would call a cheap solution, aesthetically they are beautiful, they are incredibly robust and sturdy, and they will last for almost ever.
However, twinskin log cabins require quite a bit of work to get them to a full building regs and to get the certification of a residential full time dwelling.
Now timber frame buildings are on the other hand a piece of cake to get through planning.
Also unlike a brick house, they are easy to highly insulate and I mean highly insulate and make them low energy, low impact, housing.
I love timber frame buildings, as they are the future and they will become increasingly more sought after and common in the years to come.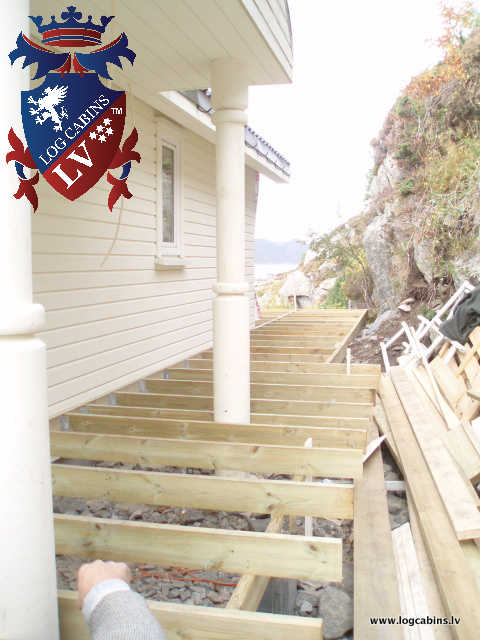 If your have land, or a large garden, and you want to build a granny flat for less than 40.000 pounds, then a granny flat, flat pack unit in timber frame construction is the way to go, forget about putting your mother in a hodge podge building, give your mum-dad a building they will feel comfortable in.
A building that is fit for purpose and a building you could actually resell!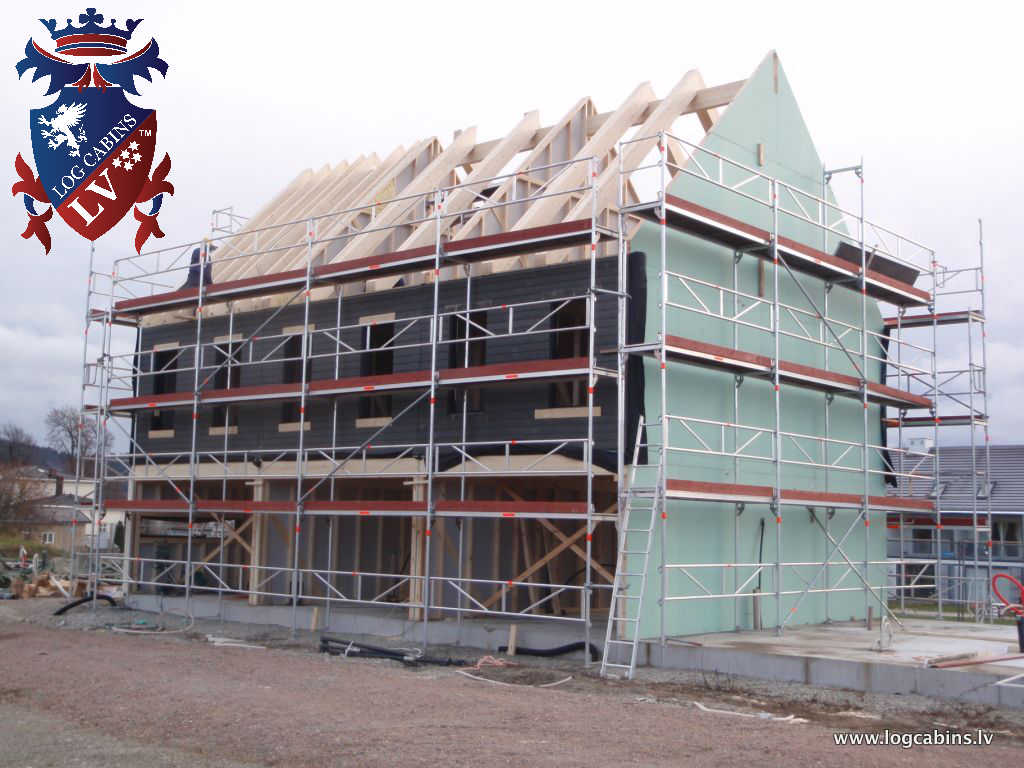 Yes I am sure some of you saw that resale word, well! Unlike logs or brick, and even sip panels, Timber frame is an easy one to take apart.
It can be manufactured from the off set to be taken apart.
And this means this new government tax on granny flats, just flew out the window.
Rather than knock them down, just take them apart, flat pack it, and sell it on!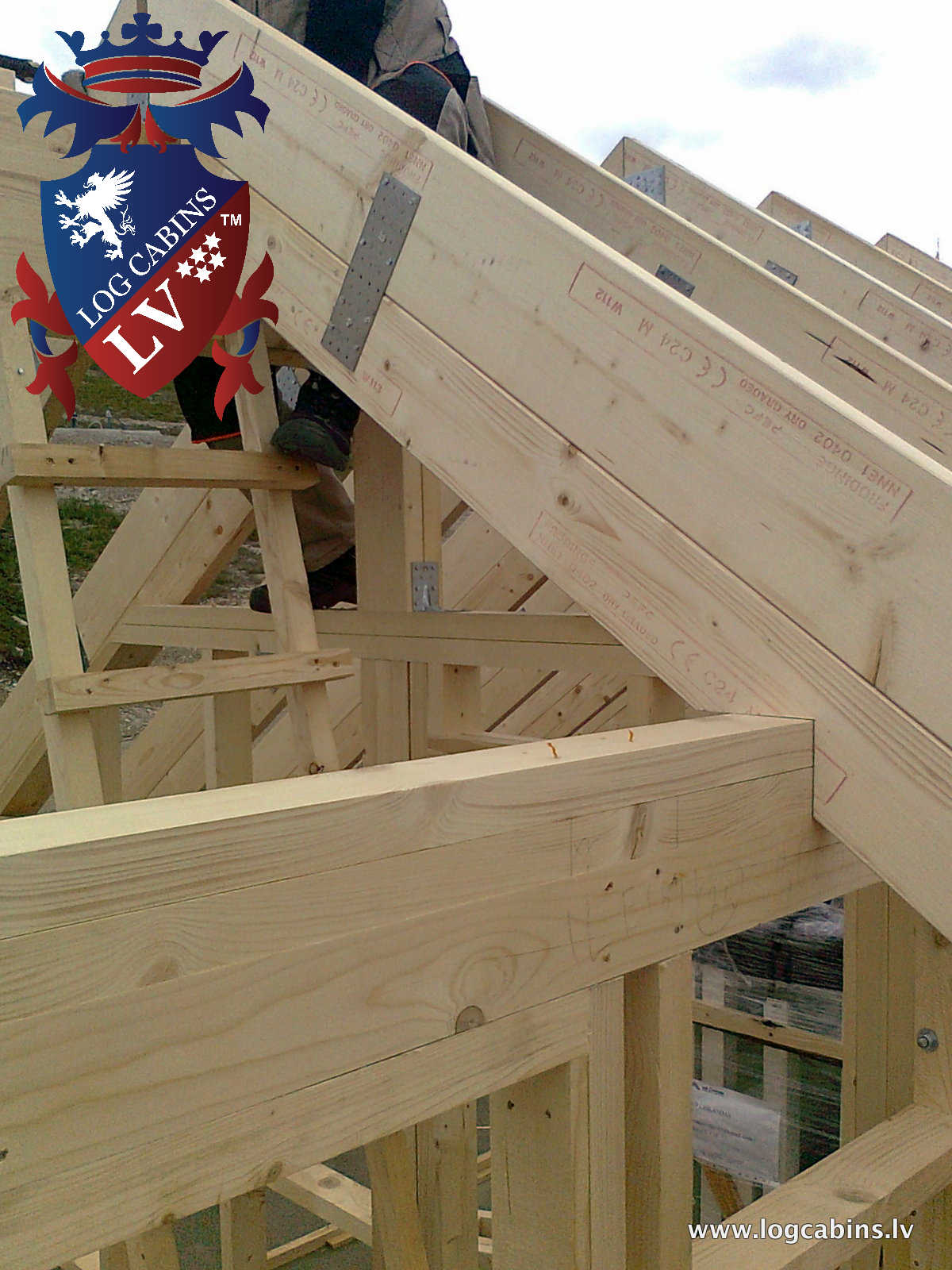 I love our government; they are always trying to find a way of making dying a more miserable experience for those left behind.
OK..I must not get all political, I am told off enough at saying the country is full up, it is though!
Granny flats and timber frame go hand in hand. Now this is why Log Cabins LV are the company to choose to purchase your granny flat from.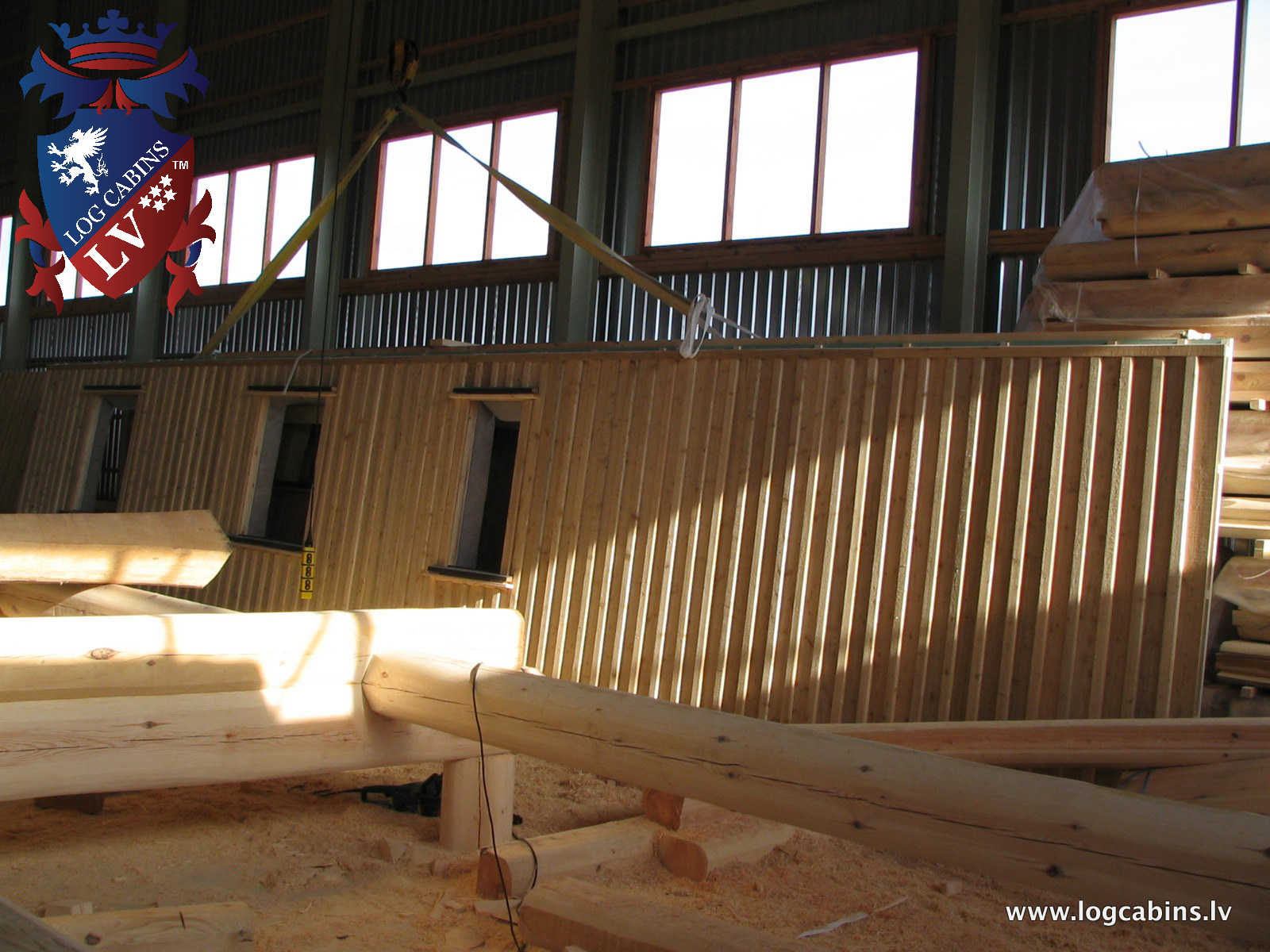 We source the very best of the best timber, which you would never see in the UK, it would never be allowed to leave the Baltic's, and the reason is, yes,,, you are going to be surprised at this…. we want the best first, and the rubbish can be sold to others. You see here in the Baltic's, our forester's look after the local companies, we do not sell our timber to the highest buyer; we make sure the local businesses get the first pick.
This is called looking after your economy; OK I will not talk about steel! This is also called making sure home produced products are better than anyone else. which of course means we get the edge in the market.
Also this is the draw dropper, our prices are half that of the UK if you go by specifications. As C24 KD CE timber is only used in our timber frame, also we only fit our timber frame with Certified residential triple glazed windows and doors.
Not forgetting also our hand made certified windows and doors on all our buildings are BM Trada certified CE certified and come with triple glazed units as standard.
Moreover, timber frame  is as cheap as Glulam-Laminated twin skins per sq meter.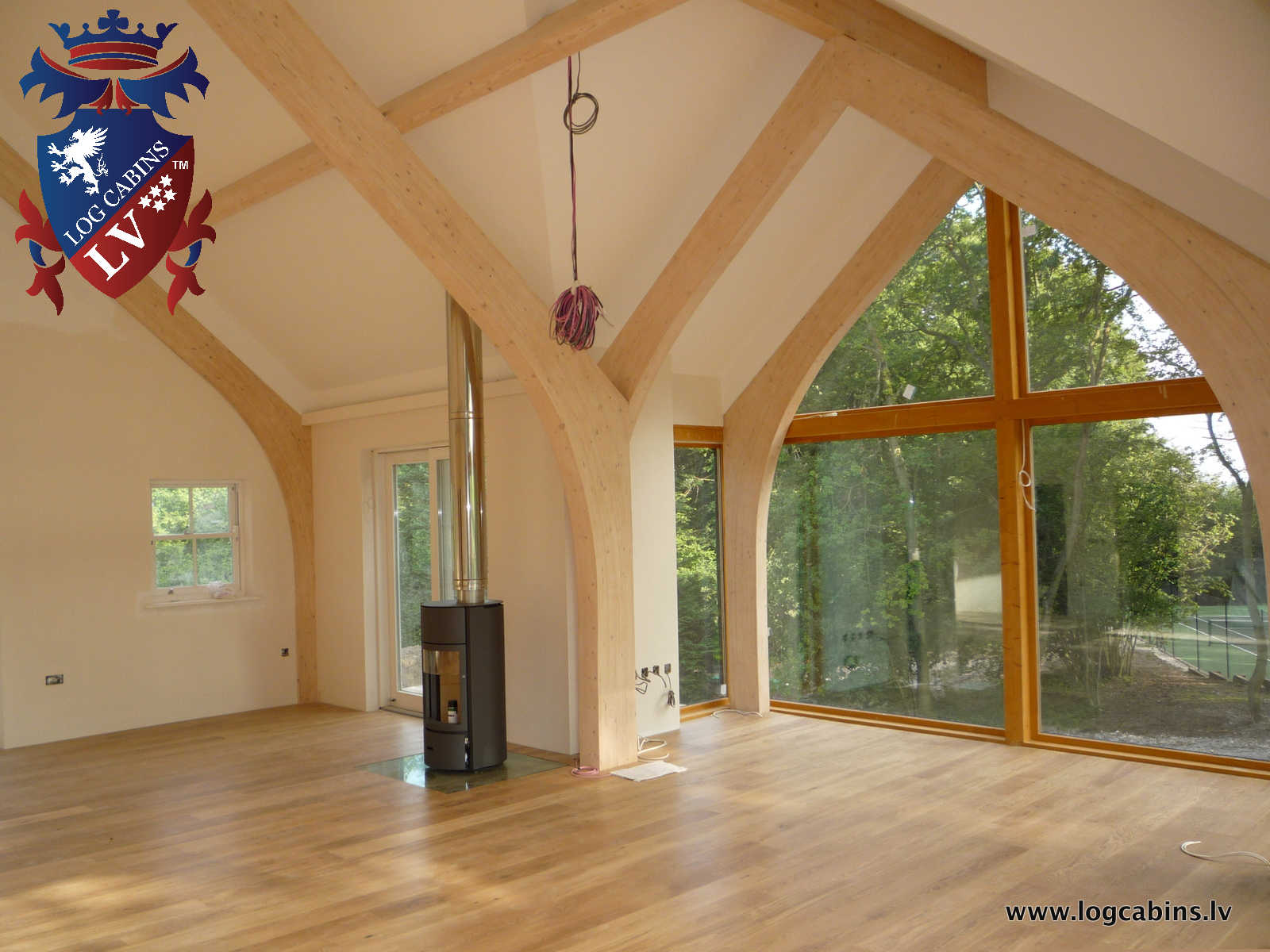 Our timber frame buildings come fully finished, they can be erected as quick as a log cabin, and they are so eco friendly, greenpeace members will give your house a hug daily!
I do not jest about the green credentials these building have they are so good for the environment, as all the timber is CE certified, forget about the profit making FSC culture, you need CE timber that comes from managed government forests, I hate any company that wants to add money to timber for profit! Only governments replant, not businesses.
As I live in a massive forest, and venture into them daily, take my word on that!
So if you are looking for a quality, low priced, eco alternative to a brick and block, or a log cabin granny flat, or maybe you have a bespoke design you would like us to look at, or you are interested in a house, or even garden office, then please give us a call and let us show you why Log Cabins LV is a great choice.
Log Cabins LV the sensible choice!
Please visit our Web site..Click Here..