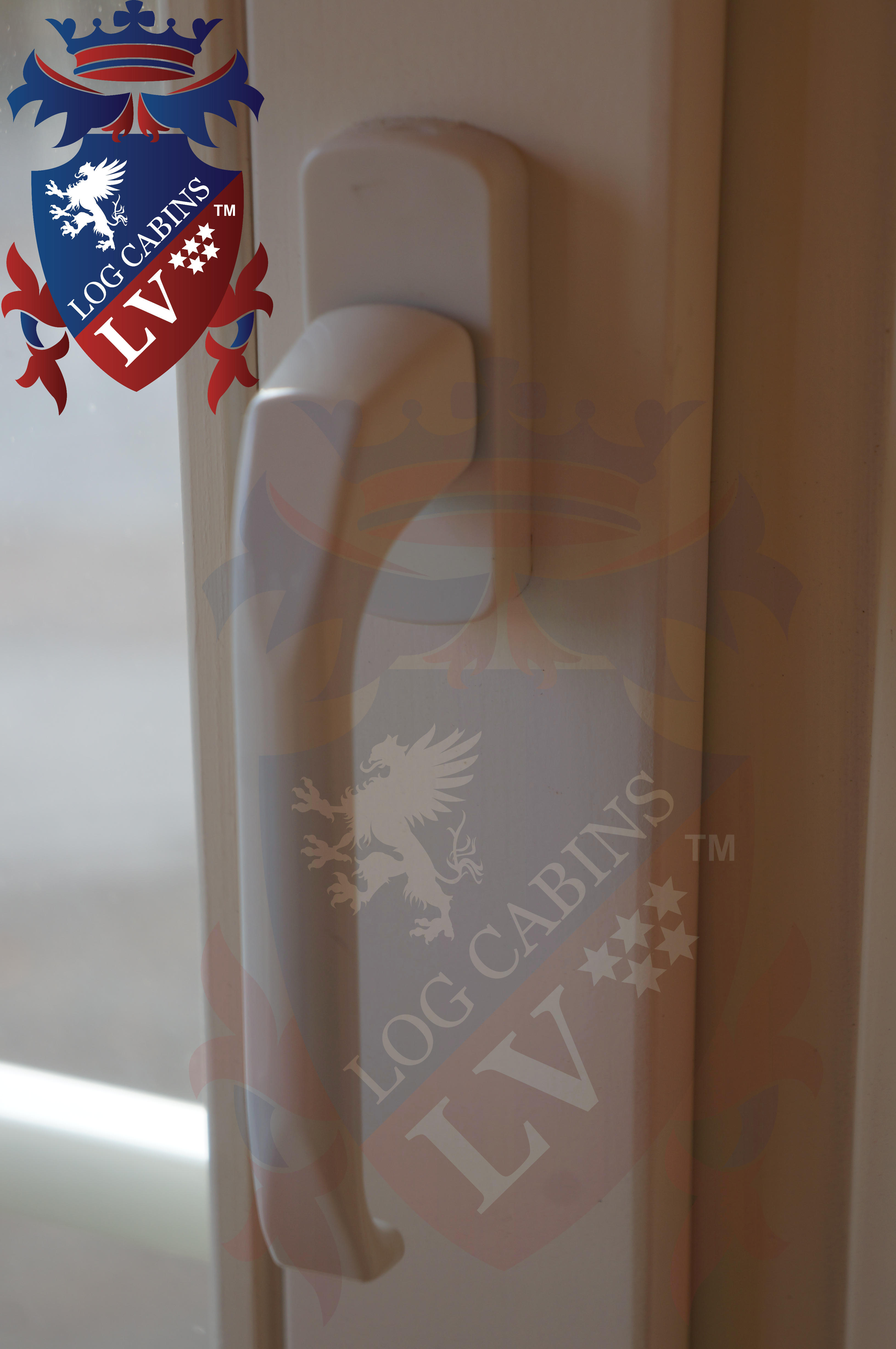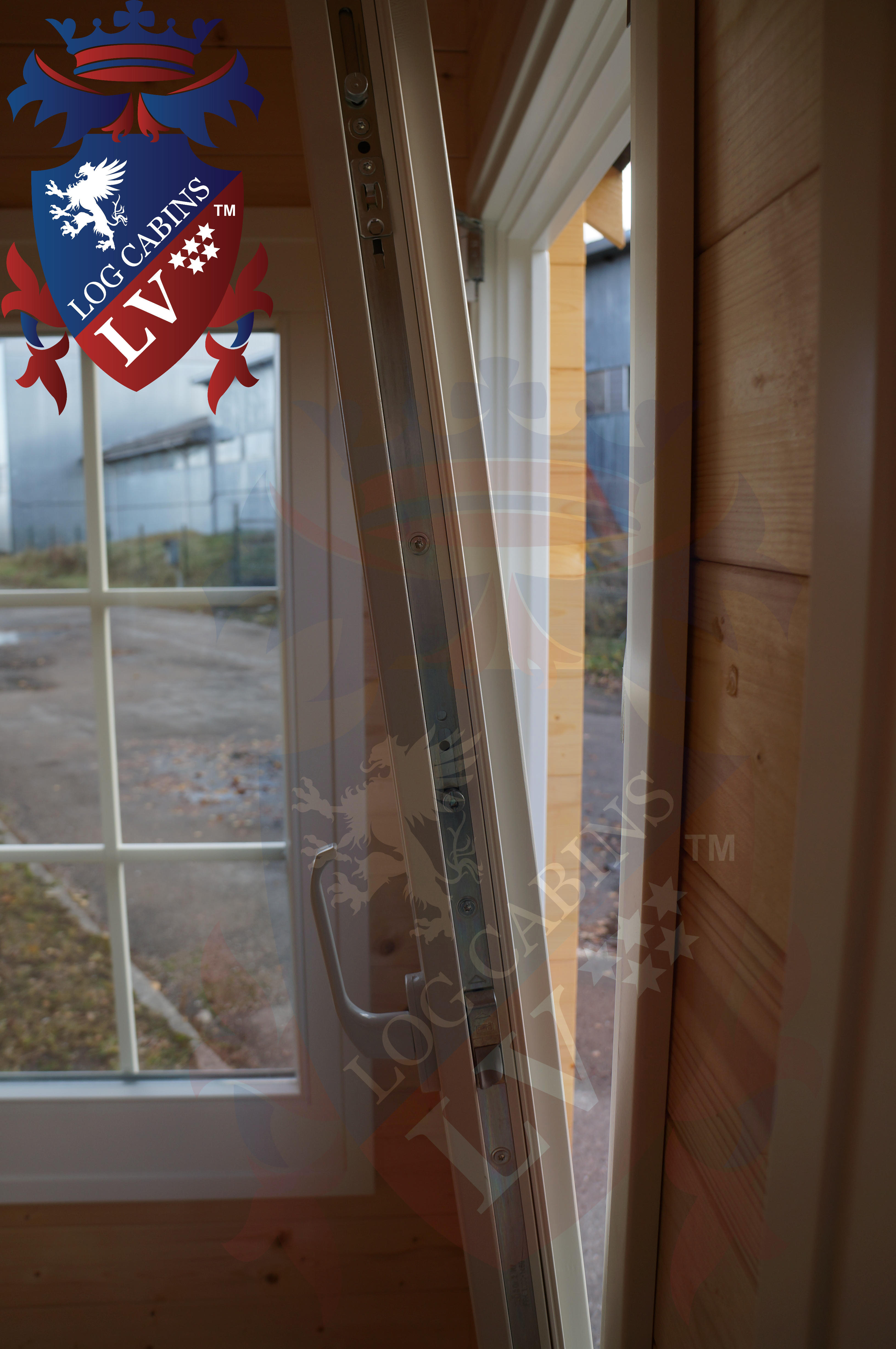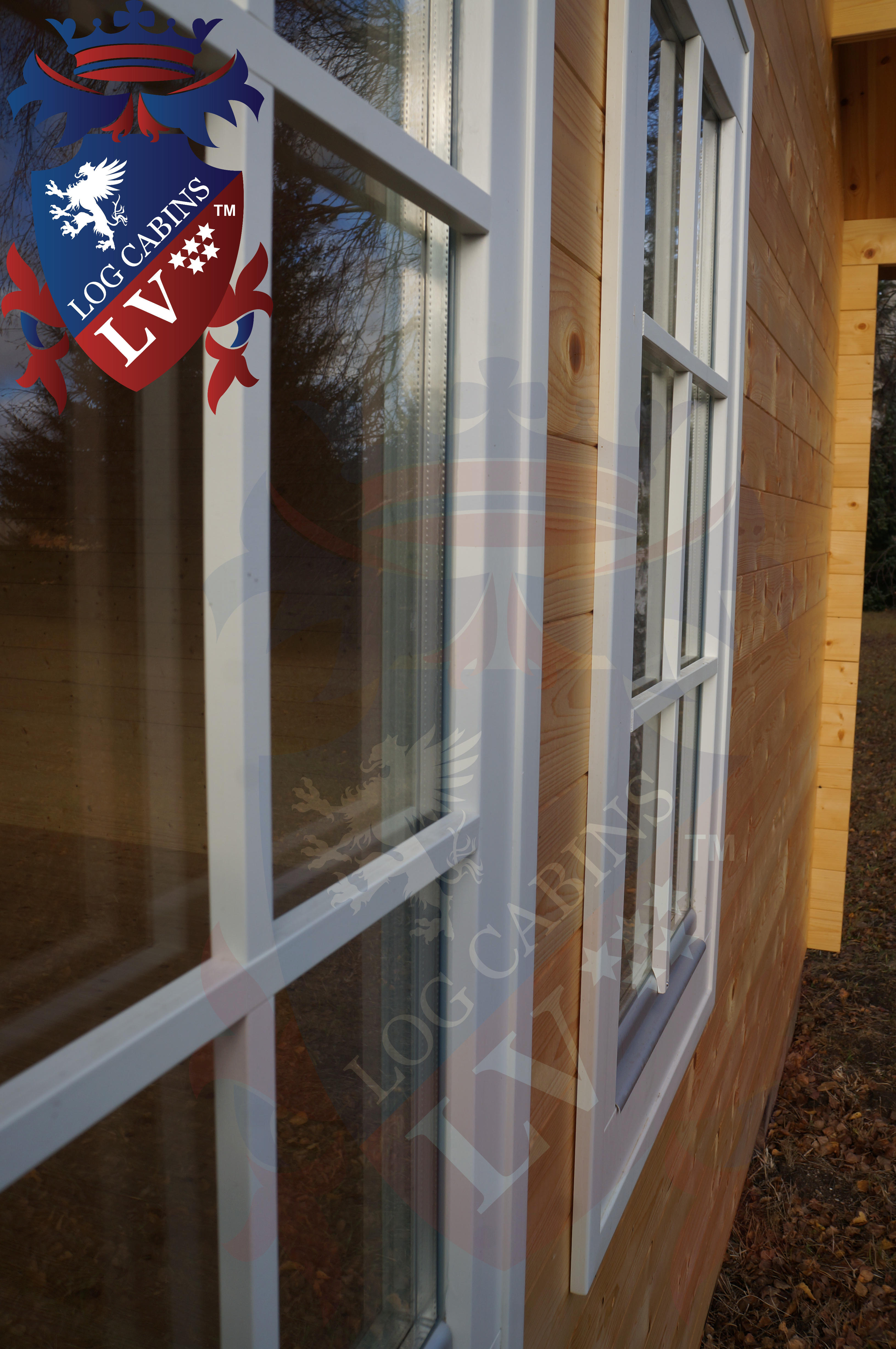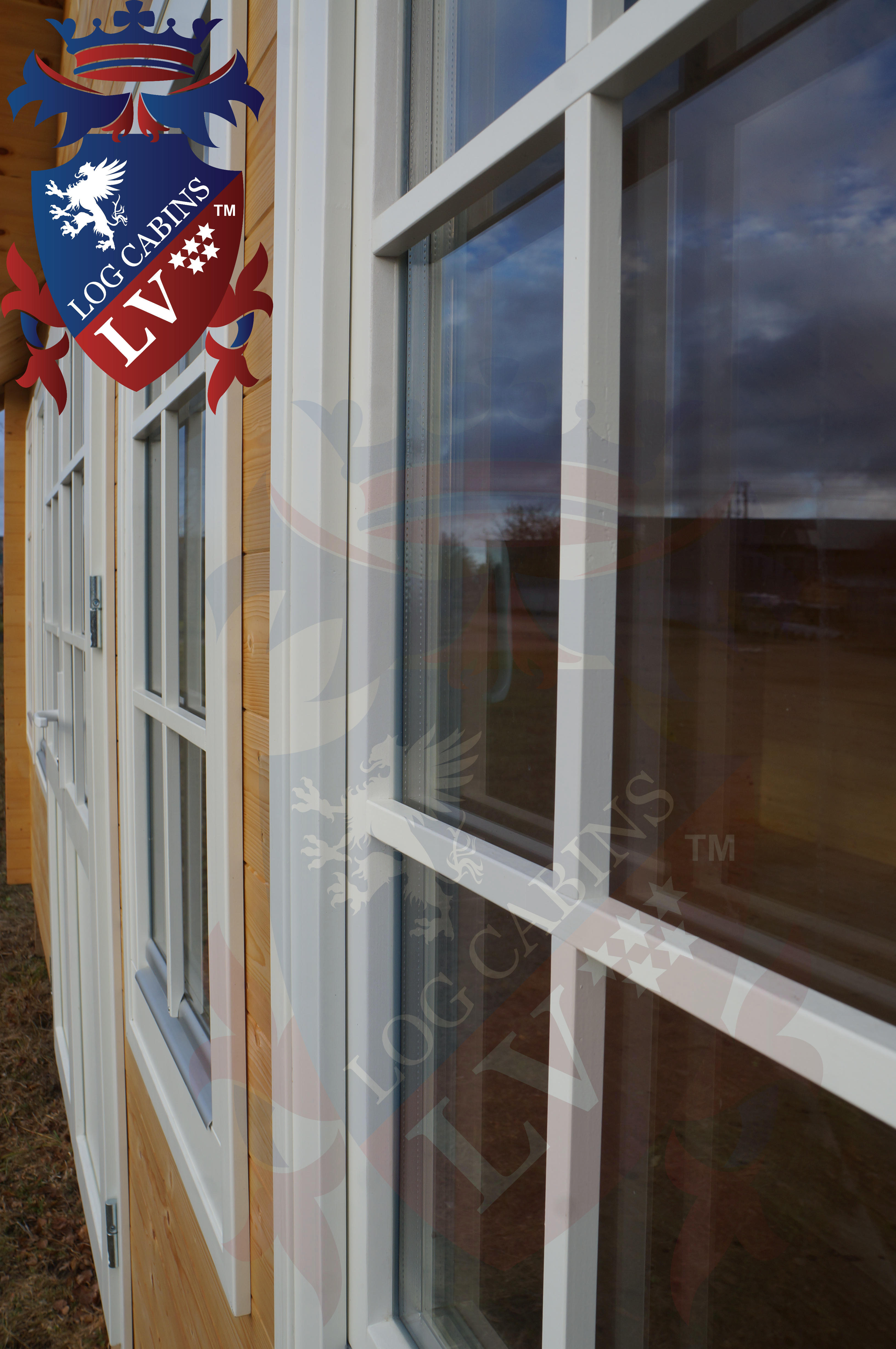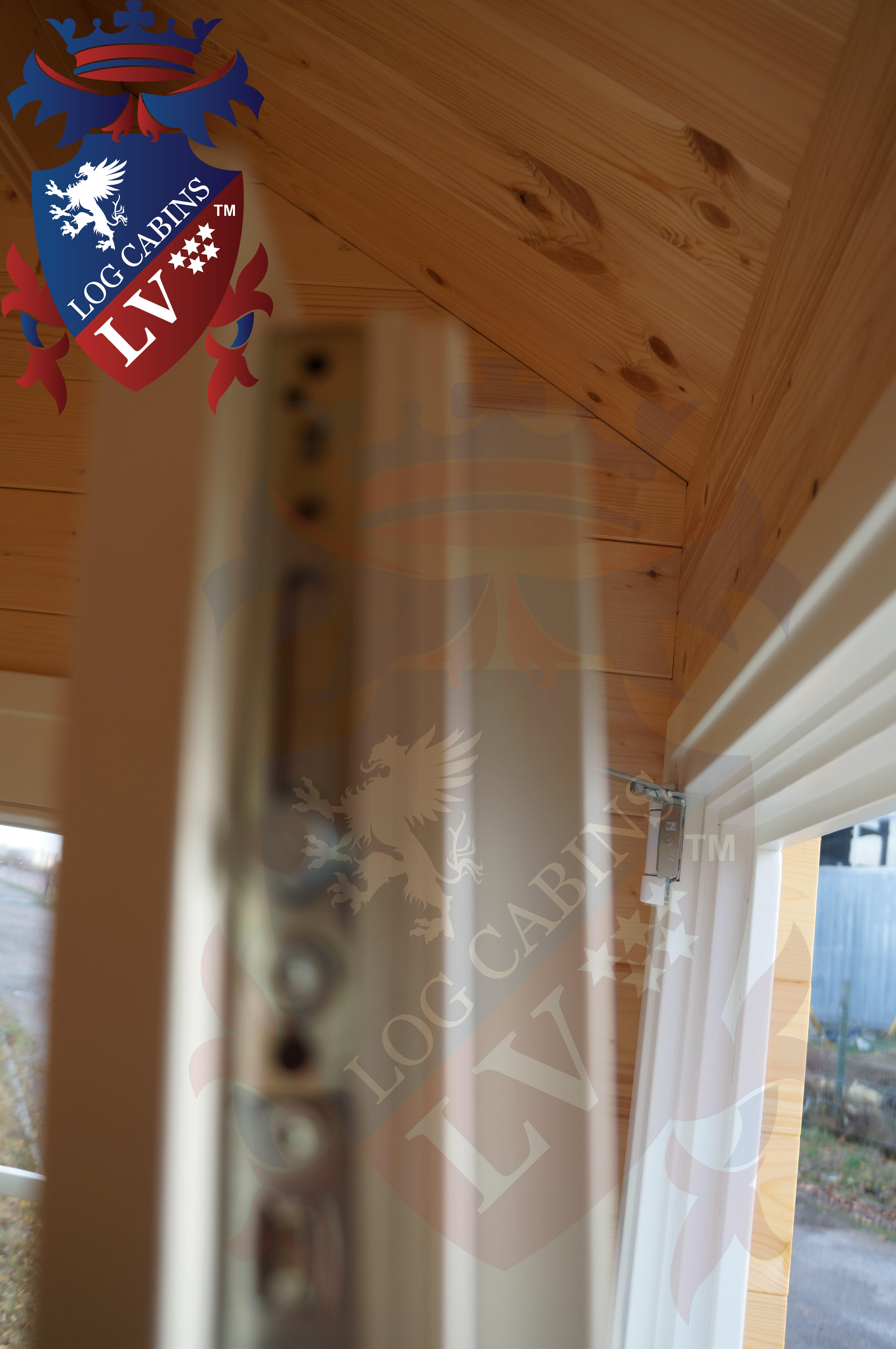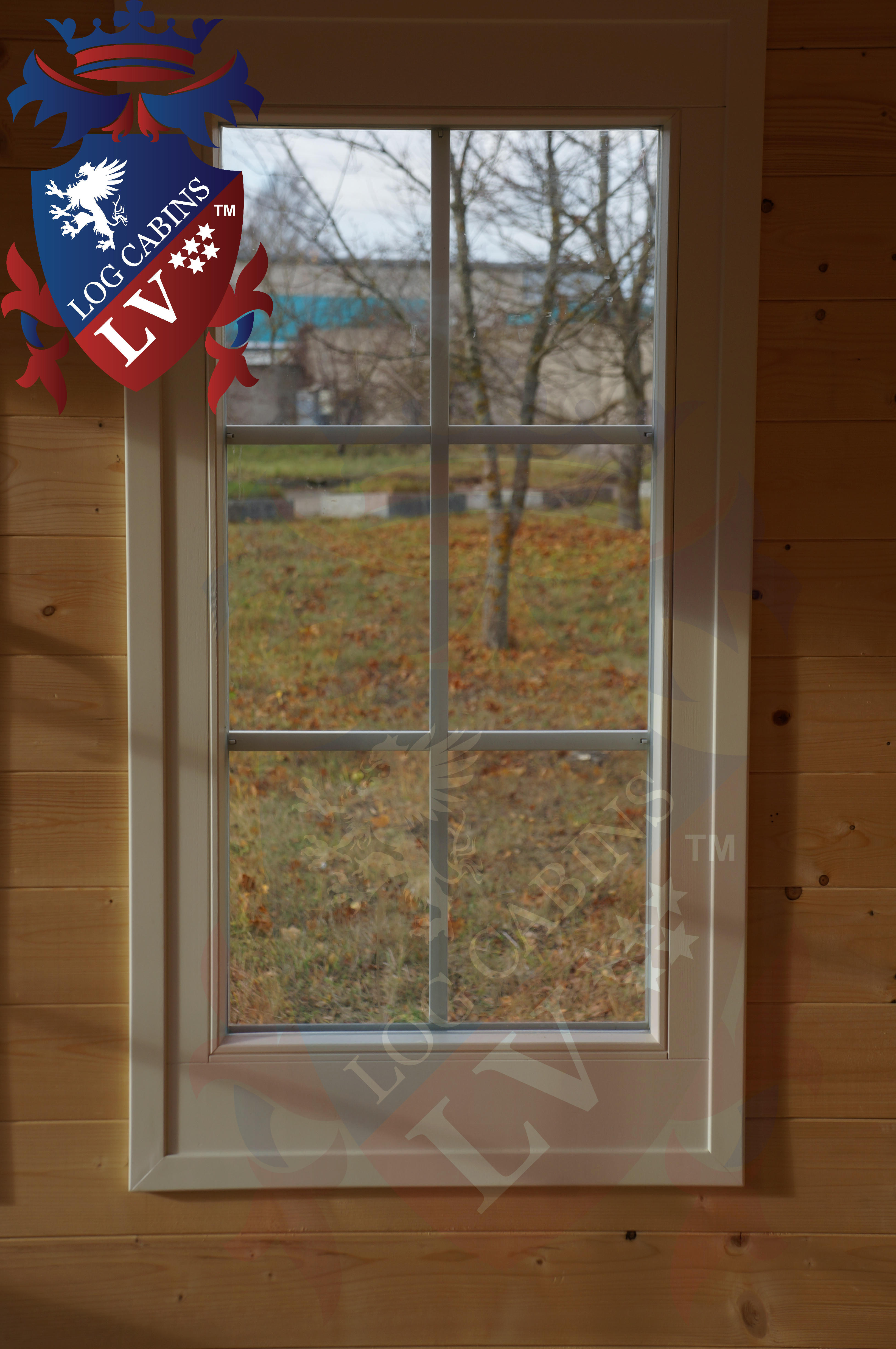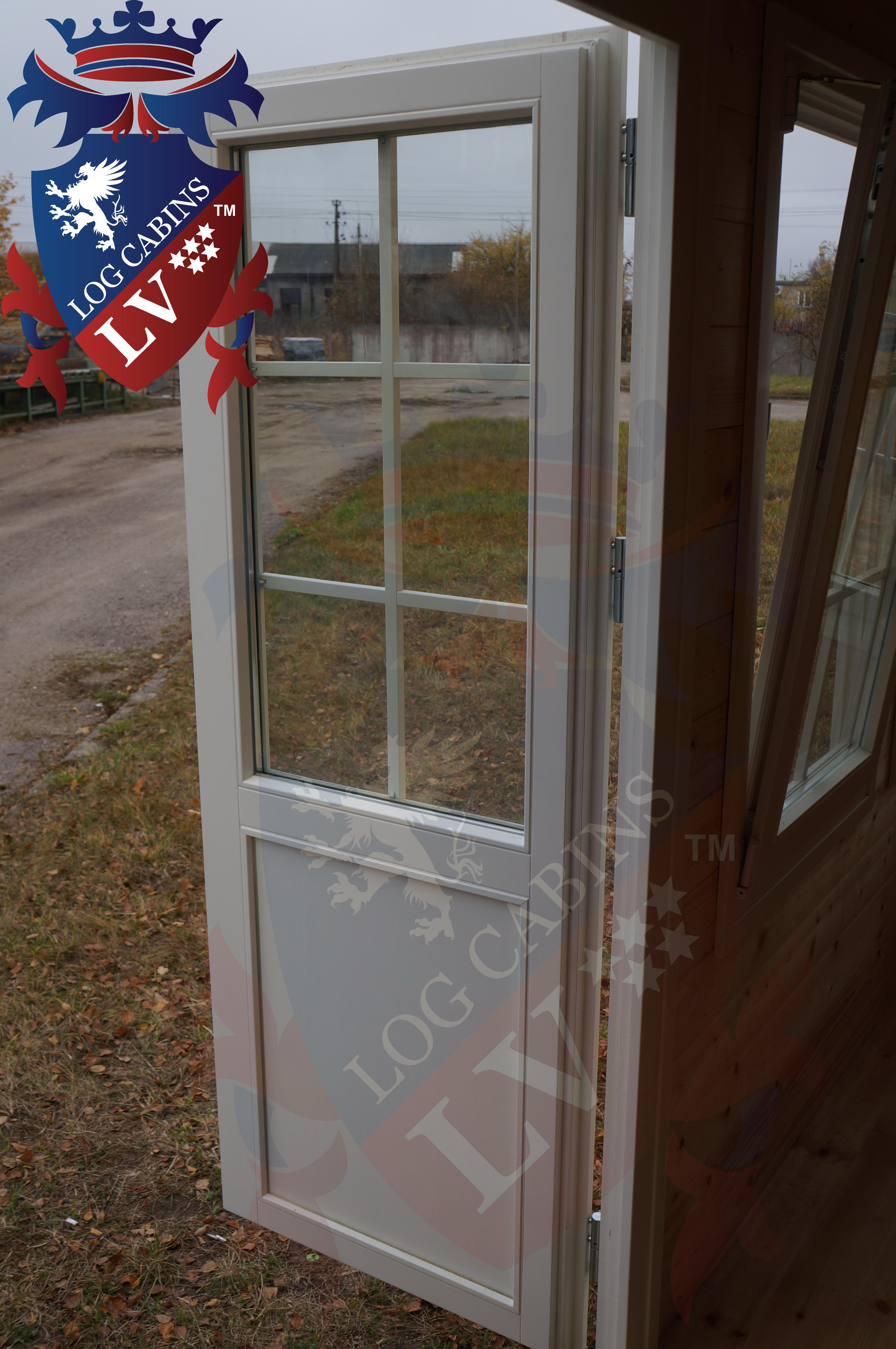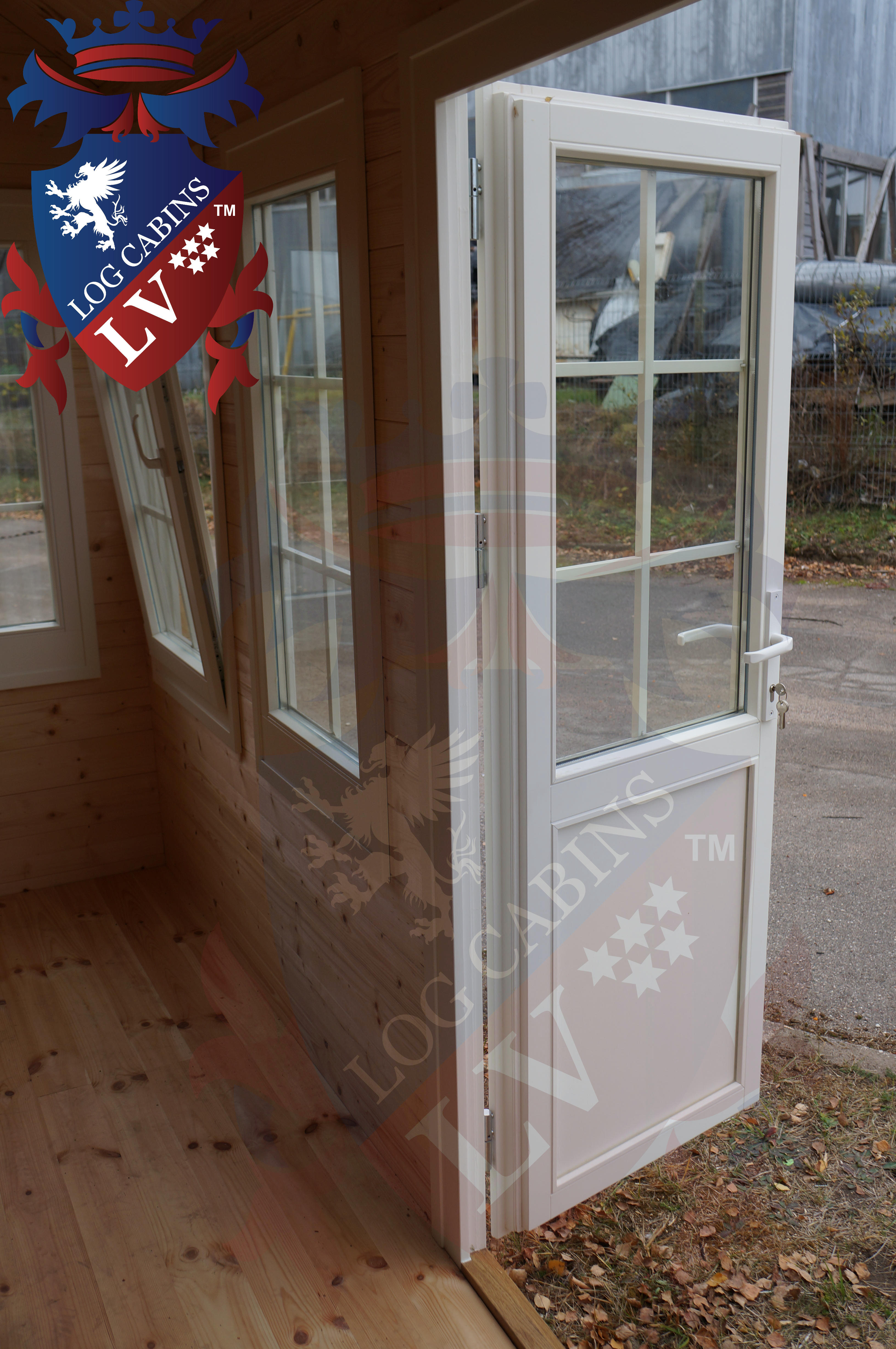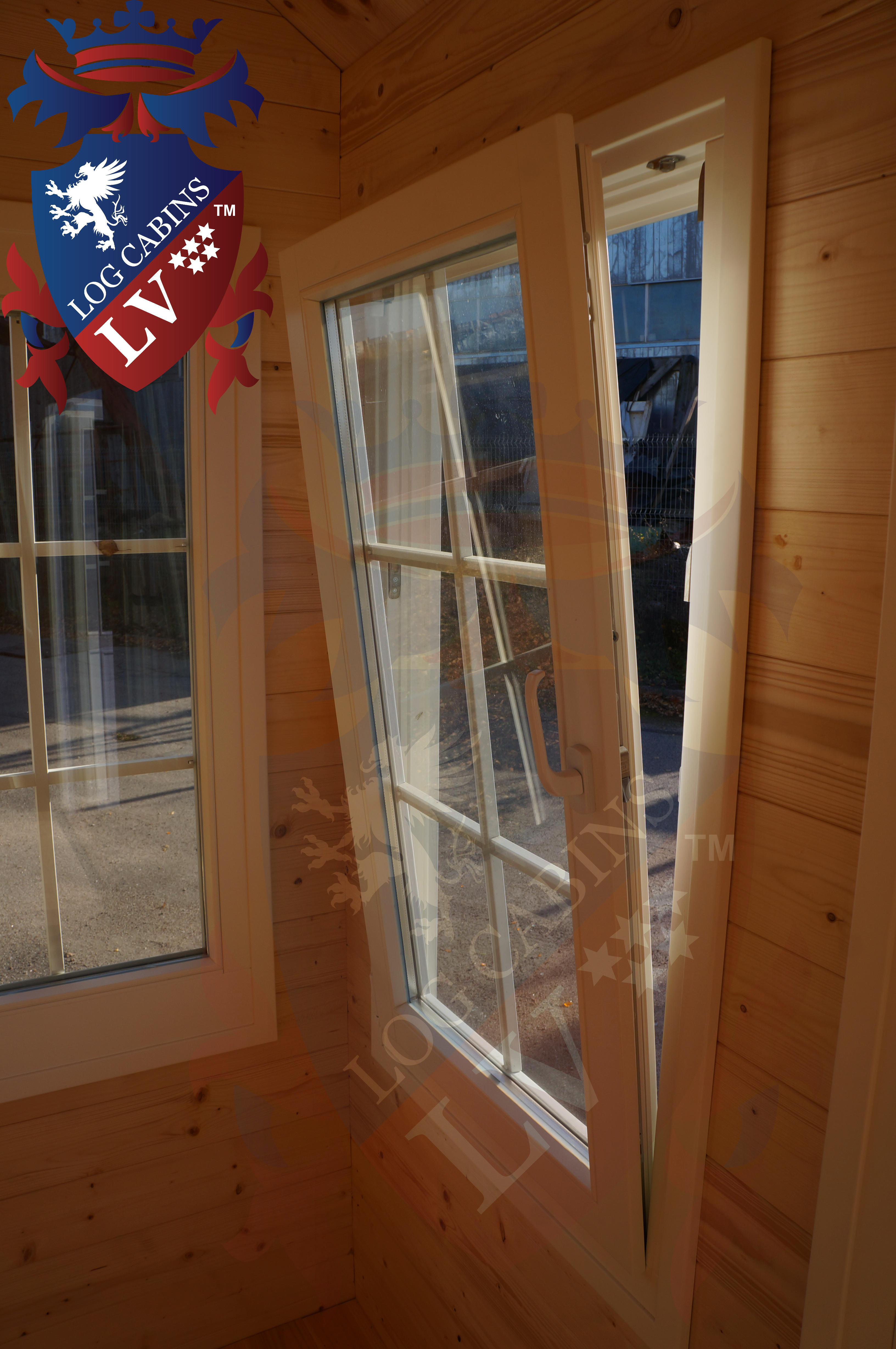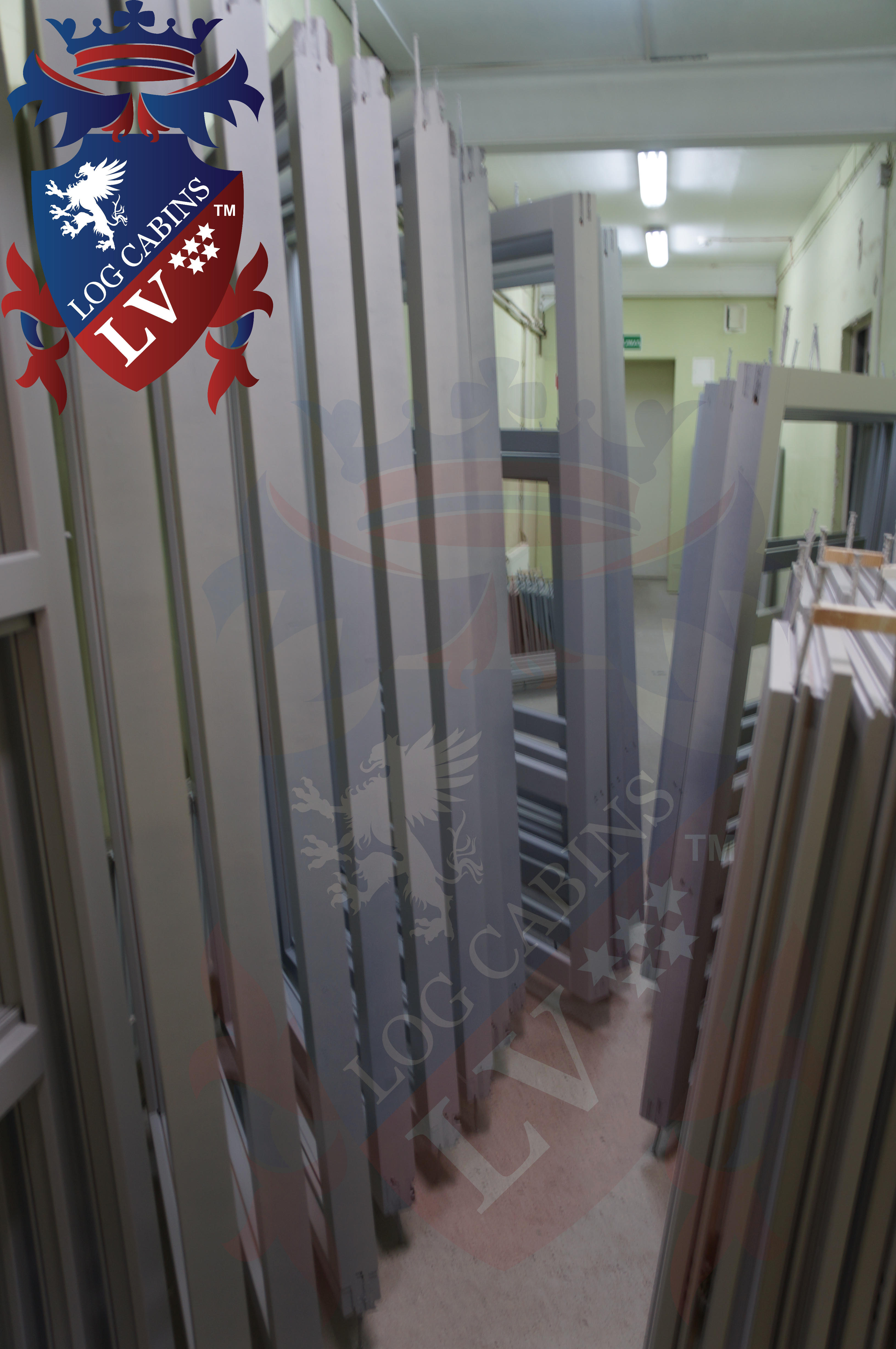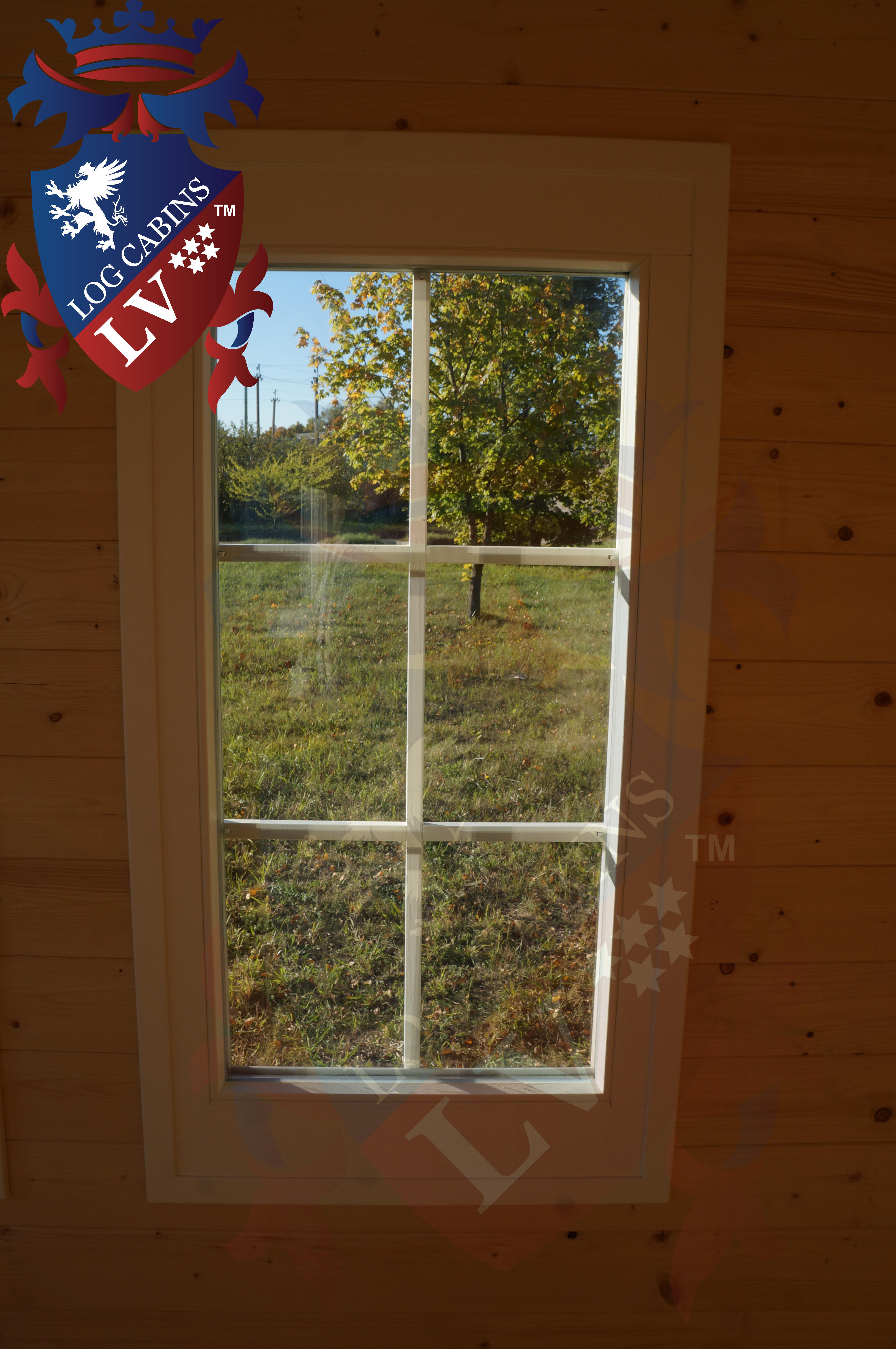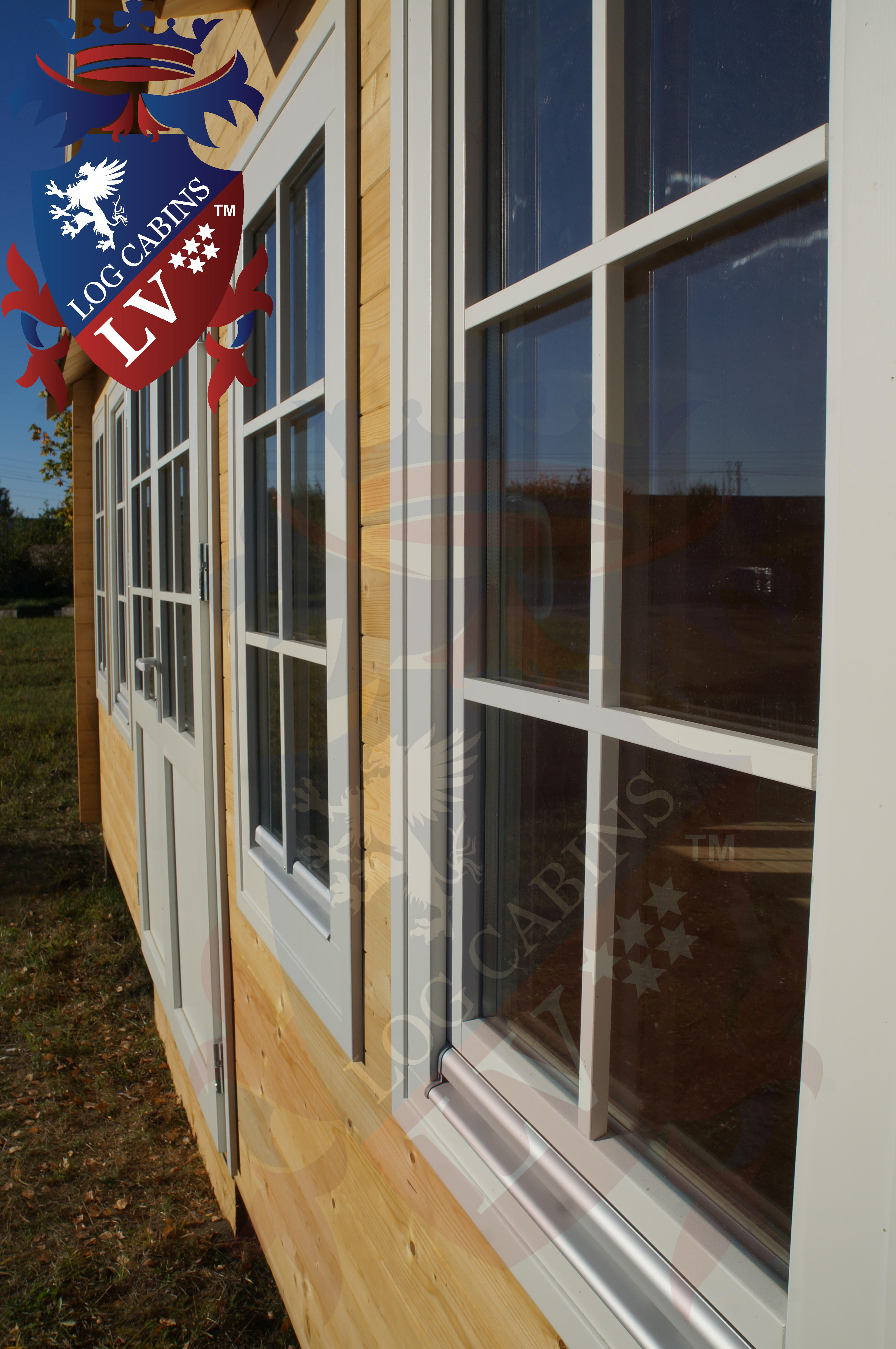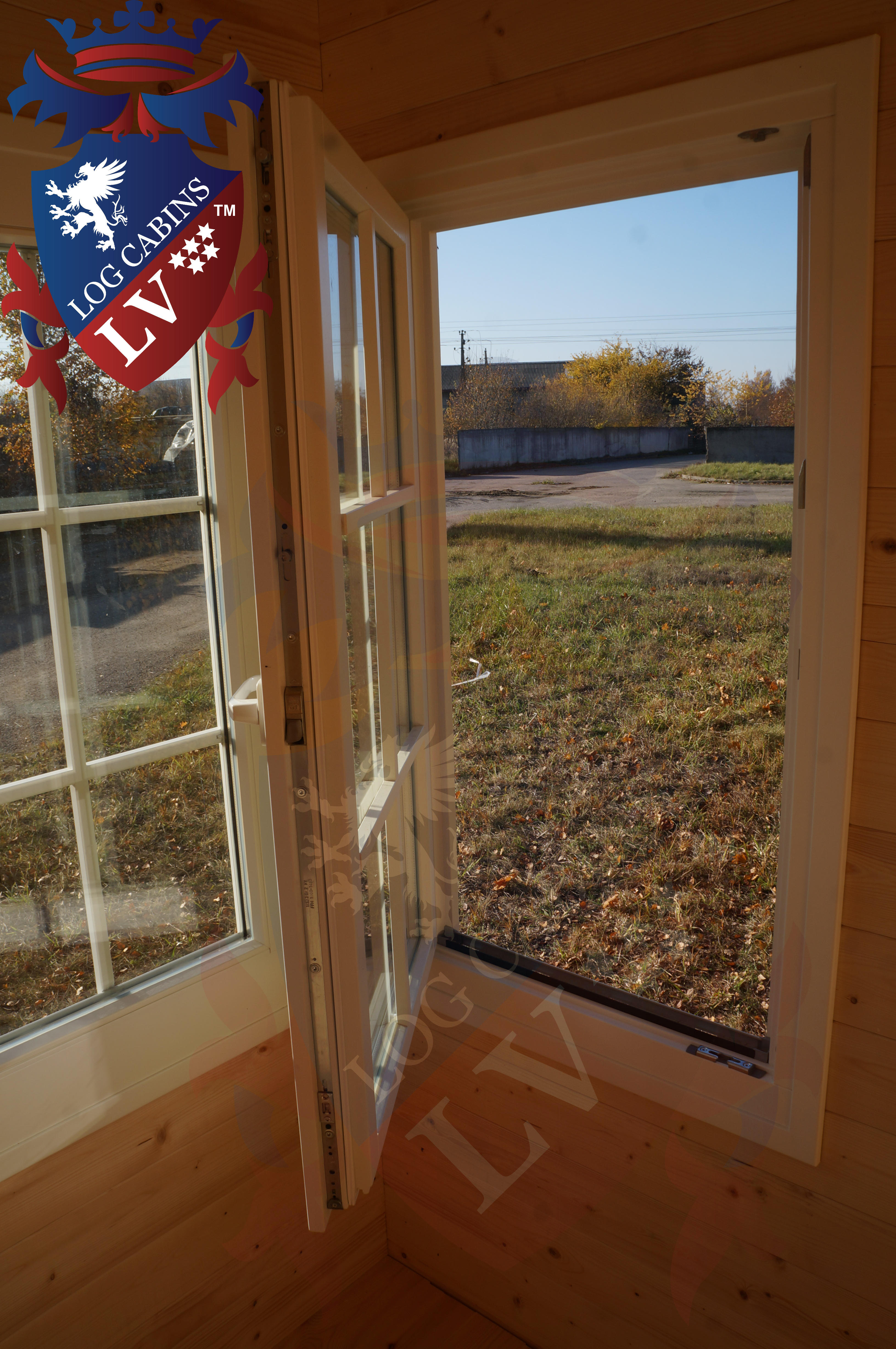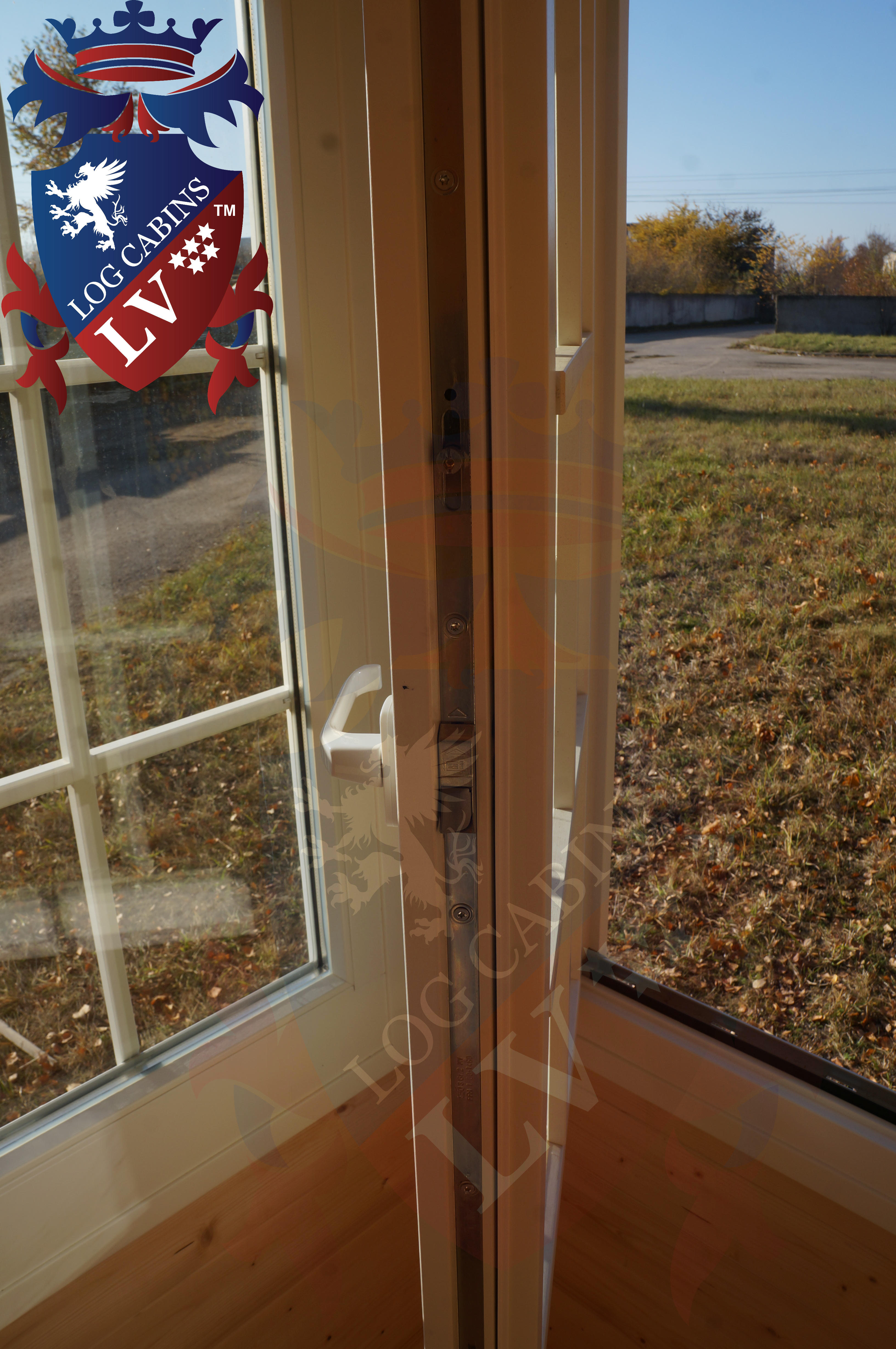 Over the years, we have sold thousands of log cabins into Scotland.
However, over the last ten years we have found that Scotland is not just getting wetter the wind is also becoming extremely ferocious in the winter, which is causing concern to many cabin owners.
There are many companies in Scotland that refuse to sell 28mm and 34mm log cabins due to the fact that they tend to leak, blow away and that complaints a fourth coming on a daily basis.
34mm log cabins are great as small storage sheds, bin covers, bike sheds, or to store your lawn mower.
45mm log cabins are great in all weathers if the manufacturer you purchase yours from offers all the necessary parts.
Firstly, the windows and doors should be of residential standard, which means they are certified, and are produced to be watertight. This is accomplished through correct manufacturing, using the correct amount of mastic when applying the double glazed unit to the frame, and making sure the hardware is fit for purpose.
Residential windows and doors as standard in 45mm log cabins are incredibly hard to find as standard. deluxe Range Of Log Cabins !
In addition, there is no company in the Log Cabin business apart from us that offers stainless steel tie down rods for the corners as standard for 45mm log cabins.
What we have achieved with our standard deluxe cabins, and all the extras, and the low pricing is actually unheard of.
There are now companies offering to spray your windows any color, but!! these windows are not certified and are not built to withstand mother nature.
If you live in Scotland, and are looking for a Log Cabin, then please send us an email, we have dealers, top, middle and bottom, and we'll make sure your LV dealer is experienced. Polite and extra helpful.
Log Cabins LV has the best dealerships in the UK, we are in Hastings, Poole,  London, and Scotland also on the Isle Of Man to name just a few, we cover the whole of Ireland and Europe, Australia, America, Canada, and we are expanding monthly. Our Cabins can be found almost everywhere, we are known for fairness in price, quality in our manufacturing.
For more information please call us or send us an email.
Log cabins LV the sensible choice!
Please visit our Web site..Click Here..