Our New Superb Range Of Deluxe Log Cabins are not just the most over engineered Log Cabins in the market to date, they are the only Log Cabins that come with CE Certified Double Glazed Argon Filled Windows and Doors as standard.
Our Double glazed Doors be they single or double are in fact the best Doors ever to be fitted as standard to a range of buildings-Log Cabins in this industry with out paying some absorbent price for upgrading.
If you will please look at the photos attached you will notice that the base of the door is unlike anything on log cabins at present, we have manufactured these CE certified doors with an insulated plate, not just some 28mm T&G floor boards, which 99.9% of companies offer.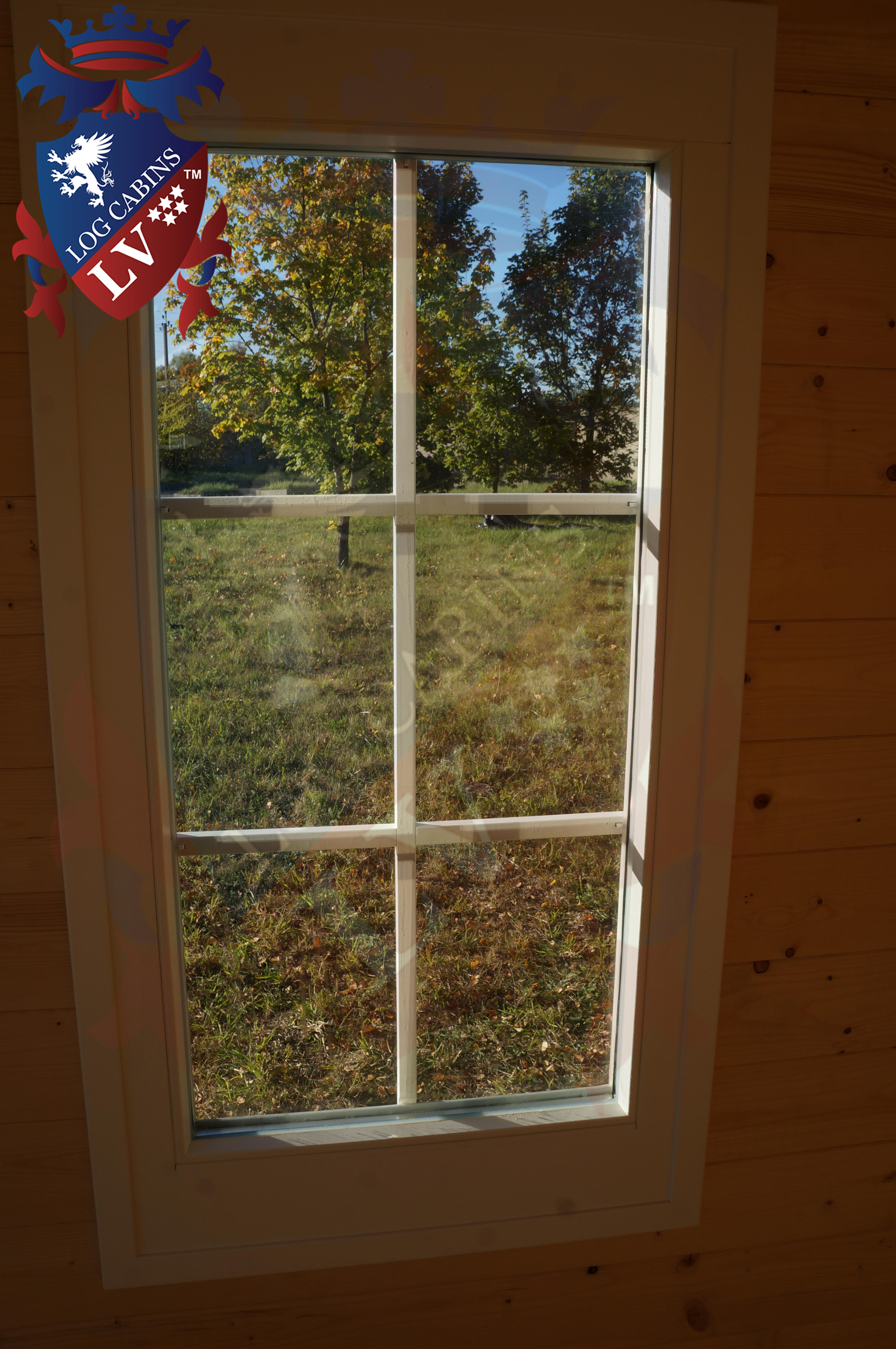 Also and this is very important!
In addition, if you look at the hinges on the doors you will notice that the quality of these doors hinges are extremely high, possibly the best in the industry, actually they are , "As these come standard, no upgrade needed".
Most companies will offer better quality windows and doors, but here is the catch, they cost a staggering 500 pounds +++ for Residential Doors, and none of them offers insulated plates at the base.
We also Spray Paint Our New Deluxe Windows and Doors to your choice of colour!!!
We even go further to offer as standard an oak threshold at the base of all our doors for longevity and as these doors are all manufactured on the latest CNC machines they are fully water tight and extremely resilient to mother nature, also to those lazy feet that like to scuff thresholds!
Our New Range Of Deluxe Log Cabins for 2016 will not just be the best Log Cabin range on the market, the range of new Deluxe Log Cabins will encompass the under 2.5m permitted building regulation, and also our iconic cabins such as the Original 5.5m x 4m Clock House with its 8 windows and double doors, now available with the only tilt and turn double glazed CE approved windows and doors.
The New Deluxe Range of Log Cabins for 2016 will be offered in 44 mm, 58 mm,70 mm and 90 mm Thicknesses.
From Excellent Northern Siberian Spruce Logs.
Unlike many companies, we will not be using the cheaper, softer, younger Pine.
Our Frames on both our Windows and Doors are designed to be water tight are sculpted and fabricated to be super strong, but most of all they are designed to be of Residential quality. Residential quality windows and doors are not designed to be played with, they are manufactured by skilled carpenters that know what's what and know how to make a door last the test of time, they are put together to be the best they can possibly be, the argon filled CE approved double glazed panes are mastitic into the framework so that leaking through the frames is never an issue.
This is done by only skilled craftsman, it is not something Joe Blog Public should ever attempt to do!
Which is why we are absolutely dumbfounded how companies in the UK ask customers to replace single sheet cheap glazing with double glazed units to upgrade their cheap framed windows and doors.? ( Window frames are also part of the U Value, so a cheap frame with double glazing added is still a cheap window)  Hello? It actually tells us a lot about that company! I think cheap and cheerful comes to mind! But sadly the cheap upgrade is not so cheap, the fix is not so good, and the cabins windows and doors are not much quality!
I hate harping on about windows and doors and how most companies just offer rubbish, and that the longevity is really depending on the windows and doors to how long your log cabin will last the test of time!
I have been in this industry longer than 99.999% of people, I have seen people come and go. I have seen companies here one day and gone the next; I have seen sadly many people ripped off with not just awful log cabins, but absolute Crap.
I have personally been on a crusade to offer extremely original quality log cabin designs, at the lowest prices possible, sometimes its hard getting the best quality to the public at the right price, as there are so many companies that offer a lower grade log cabins that look identical to our designs, which confuses the public, and most people do not understand the difference in manufacturing quality, only price, and price should not be the only determining factor when it comes to purchasing a Large Heavy Log Building. You must first think about raw materials and the wasting of it, you should also think about structural integrity and lastly price….
As we say, buy cheap buy twice….
Remember these are the Best Standard Log Cabins on the Market!!
Please look out for the New Deluxe Range of Log Cabins, coming in 2016!!!
Log Cabins LV the Sensible Choice!
Please visit our Web site..Click Here..