Garden Corner Log Cabins
Log Cabins LV Corner Garden Log Cabins are amazing if you are looking to save space in your garden, however most of the 45-degree garden corner log cabins are not waterproof, and are not fit for purpose and because of this known fact in the industry we decided to not manufacture a cheap water leaking version.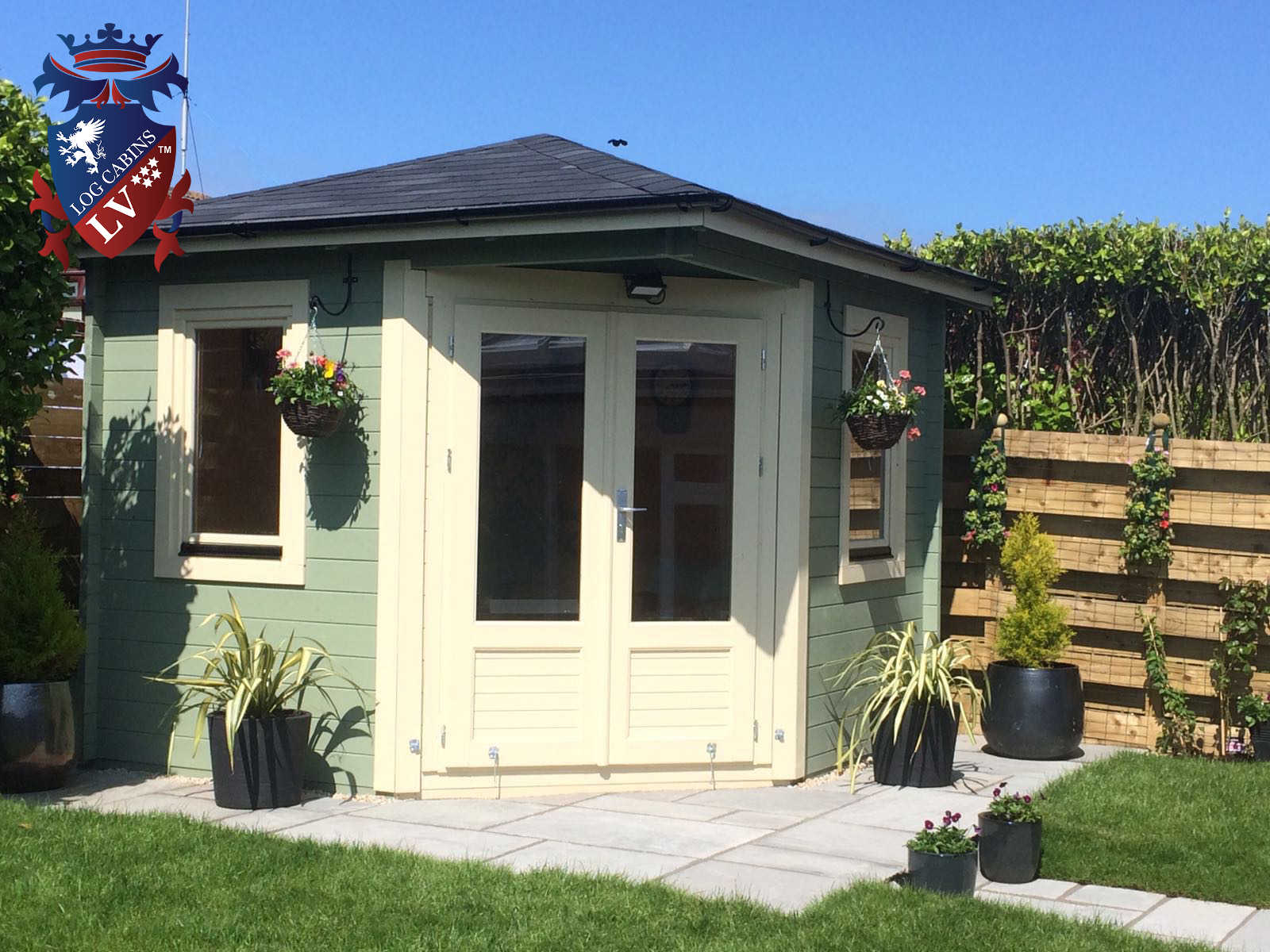 This is why we invented and patented a quality corner metal fixing to make sure all our corner cabins are 100% waterproof, and fit for purpose!
If you are looking for a mass produced cheap nasty corner garden log cabin, then this is not the cabin for you, as its not mass produced, its not cheap, and as you can see it's far from nasty!
Our 44mm corner log cabins come with double glazed tilt and turn windows, these are not our deluxe windows, or sprayed, however they are amazing quality and as you can see in the photo look amazing.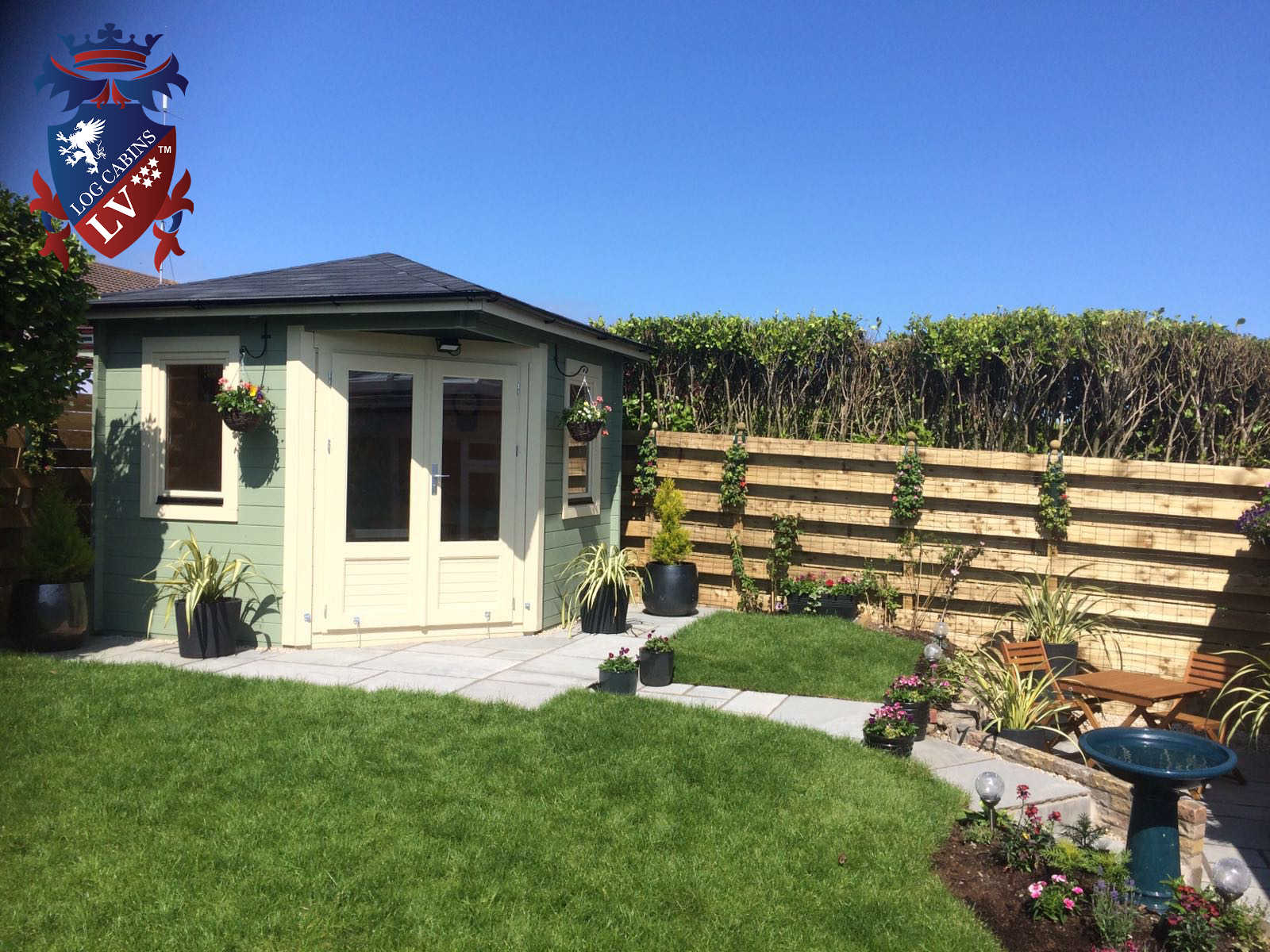 If you are looking for a quality log cabin which is built to last, then please consider giving us a call…
Thanks to James for the photos.
Please visit our Web site..Click Here..