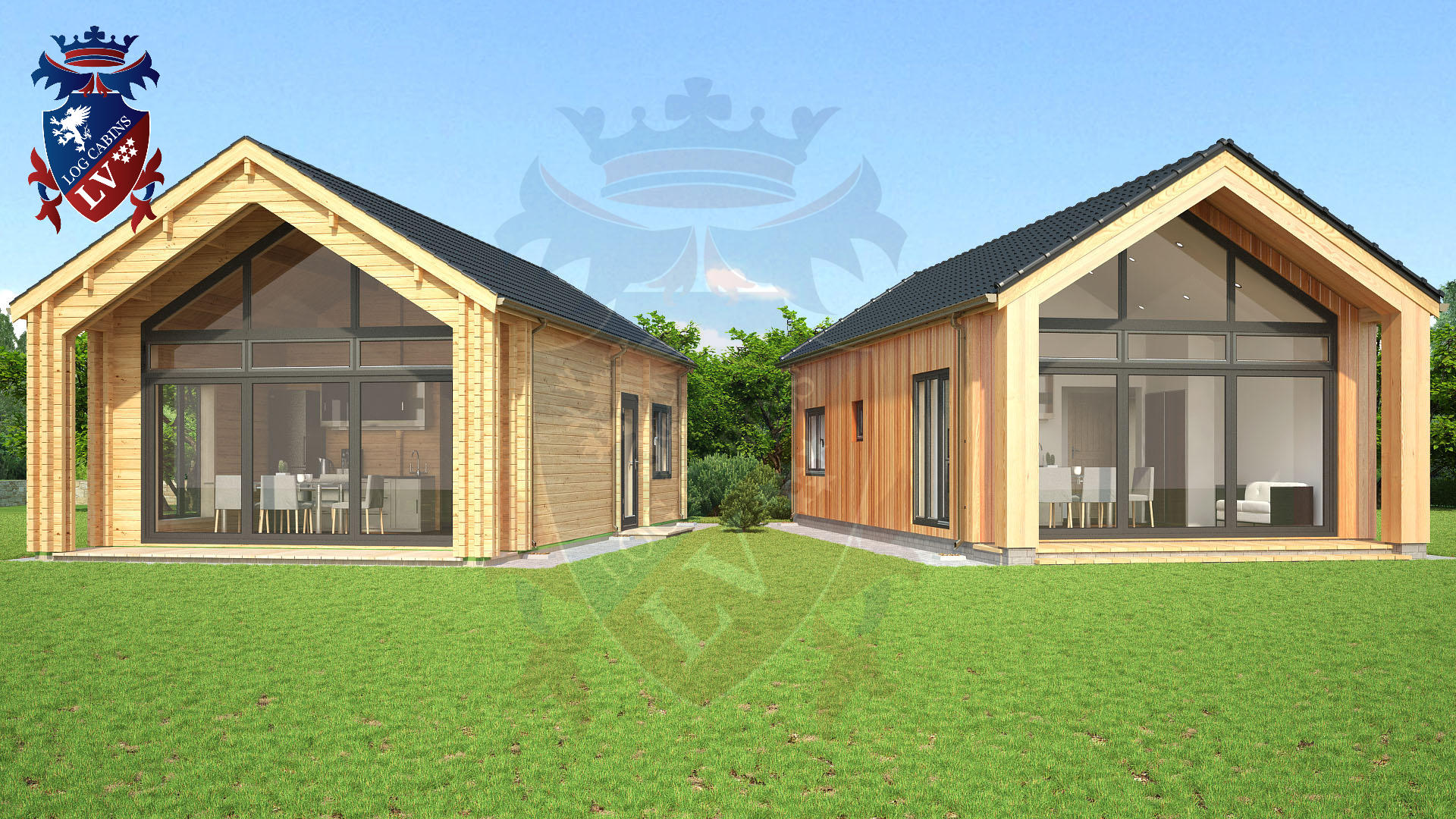 Our LV blog is back with a vengeance, no holds barred and the truth about what you should look out for and what you should get as standard. And what not to buy.
Firstly, let's talk about Timber Frame buildings and Log Cabins.
Log Cabins are great for that extra room in the garden, an office, workshop, garage or just a room for the kids to make a noise in. There are so many doggy companies out there in the market that use the word (residential) and none of the standard log cabins are residential, not even slightly.
In fact they do not even come to the lower level building regulation of a caravan, the BS 3632, yes I know you have all heard me talk about this, time and time again, but to those freshly looking for a cabin, and want to live in it, then, forget log, solid log cabins are good for the garden, and sadly that's about it.
Most of these cabins end up as pallet timber, and we all know pallet timber is the lowest form of timber on the market.
Timber frame is seriously the only way to go for a cabin to live in, if you have a few spare pennies in your pocket, then Glulam timber is also a great, as a log cabin of sorts, its an amazing product, engineered to last for decades.
However, glulam is expensive and can actually cost more than a standard insulated timber frame building which is to full building regulations.
Our timber frame buildings are some of the best that can be bought in the UK, so if you really want to buy a cabin to live in, a quality cabin, that will stand for decades, then please give us a call.
Log Cabins LV, the company that you can believe in….
Please visit our Web site..Click Here..