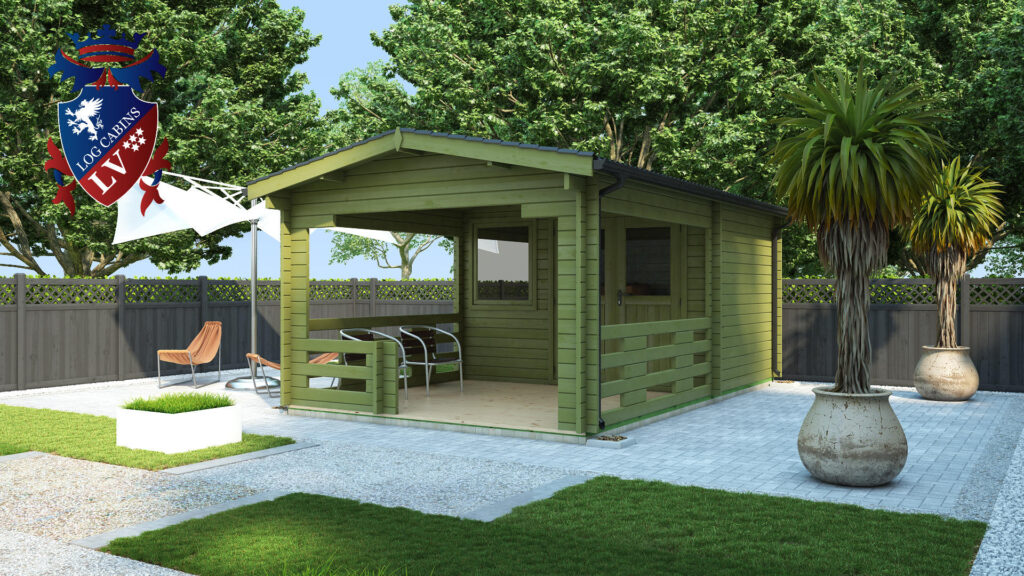 Kate Log Cabin – 3.5 m x 5.6 m is without doubt the best 44mm log cabin that gives you so much outside covered space which is airy and a great place to relax in the summer out of the sun, and to keep all your deck chairs , seats, tables, etc, safe and locked up, and on those rainy days read a book or just chill.
And all for such a ridiculously low price, please ask us for details on pricing if you are a dealer. we are not public orientated,.
Sadly unlike most companies that sell directly to the end user and to dealers, we do not, we respect our customers (dealers) and their hard work, dedication, and we believe in local dealer networks, servicing the public.
The reason most companies and if you look about you will notice that only we do not display pricing, this is because we do not want to use our dealers to get the brand name out there, then undercut our hard working dealers and take the business ourselves, this is what we call in the business, the LLE ( Lithuanian, Latvian ,Estonian way!) Not good for business, and shows deceit on every level of business. But if you have no business ethics from the start, and money is your driving force, then what can you expect. which explains why we remain when others die and wither away.
The Kate Log Cabin is offered as all our BL range of quality tight grained Scots Pine cabins with normal quality windows and doors or our heavy duty log cabin windows and doors, that also can come painted or lacquered. Depends really what your customer wants and needs.
Quality Log Cabins at sensible pricing, please ask us for pricing, it will knock you off your feet, and also you will be asking your current supplier why they have been overcharging you for so long. Please ask Ash for our pricing at ash@logcabinslv.co.uk
Thank you very much for reading this.