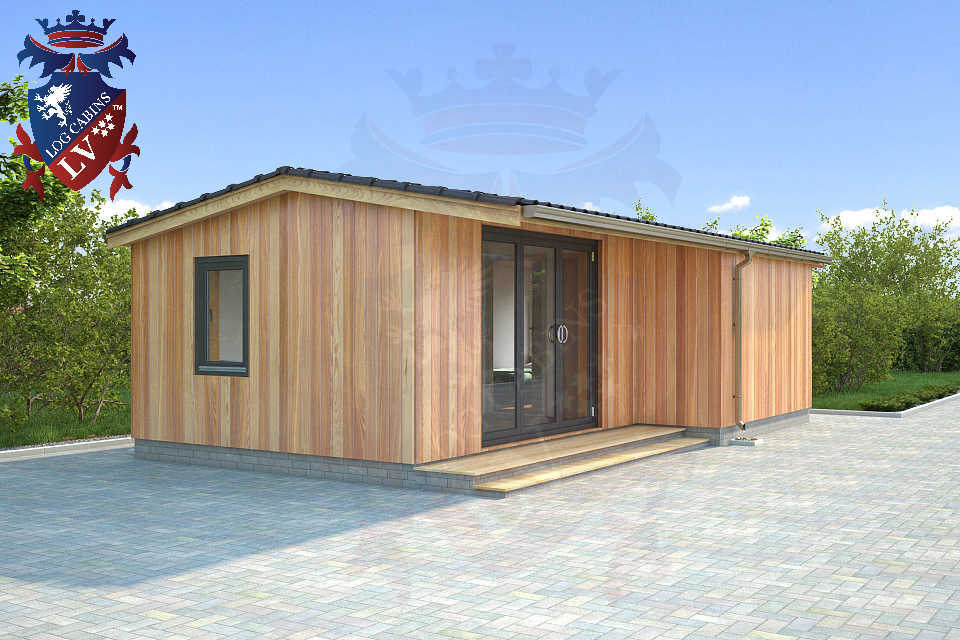 There are so many companies selling granny flats for the garden now its gone quite silly.
Yet, 99.9% of them are not fit for purpose.
Over the next few weeks we are going to offer the public a new range of highly insulated granny flats for the garden.
There are so many companies that offer granny flats from logs be them twin skin or single skin, also there are a lot of companies now offer granny flats made from Sip Panel construction, which is an American product which is a very cheap and cheerful way to build quite flimsy houses.
Plus the word SIP stands for Structural Insulated Panel, how a panel joined together with glue of screws, made from OSB board stuck to polystyrene, is structural, is beyond me.
OK.. Getting back to what you should be looking for is a timber frame highly insulated fully compliant granny flat, and than when is not needed, can be dismantled and either sold or taken to the next location and be rebuilt.
Sadly log cabins are not the best of buildings to take down after 5 years, in fact is near on impossible, plus getting them through any kind of building control is near on impossible also.
So what do we offer with our new range of granny flats.
Firstly, all our granny flats will easily pass building regs, and structural calcs.
Secondly we can manufacture the building so you are able to take it down after you have finished using it, as the second hand market for this kind of building will become quite a large one due to the government's new tax on granny flats over £40.000.
Our aim is to relocate your building to another customer, or for us to offer a dismantling service and then reassembling it at another location for you.
Our timber frame specification we have found does not just comply with full building regulations, it kicks that into touch!
We offer quality of build, assembly, and price; we also offer a 20 year guarantee on the structure and 5 years on windows and doors.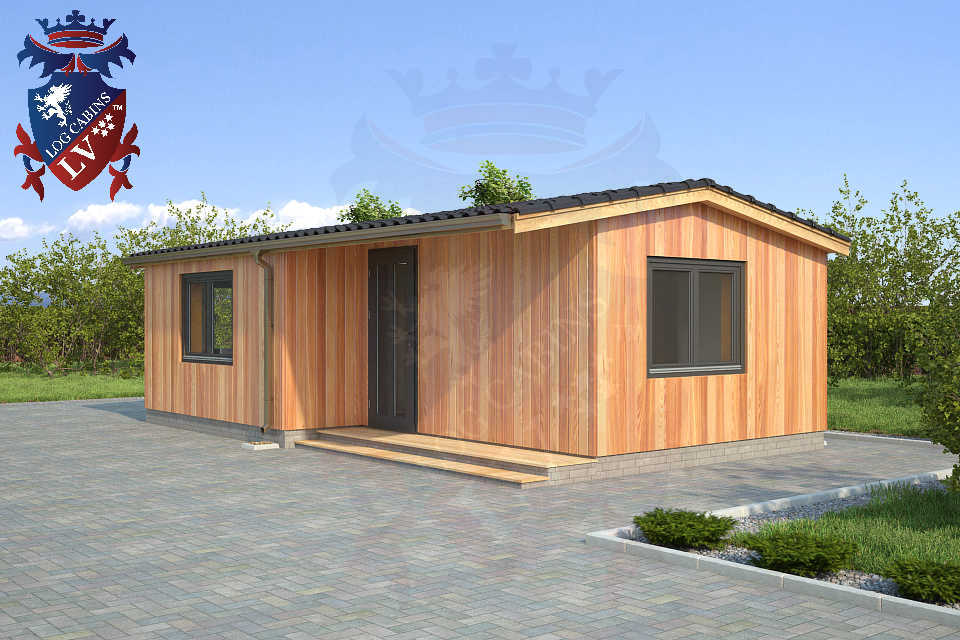 All our buildings (framework) are manufactured from KD C24 CLS CE certified, our outside vertical cladding is Northern Siberian Larch. Please do not forget, these are not just amazing little spaces for mum or dad, both to live in, these are amazingly insulated, warm, friendly and refreshingly well priced small houses.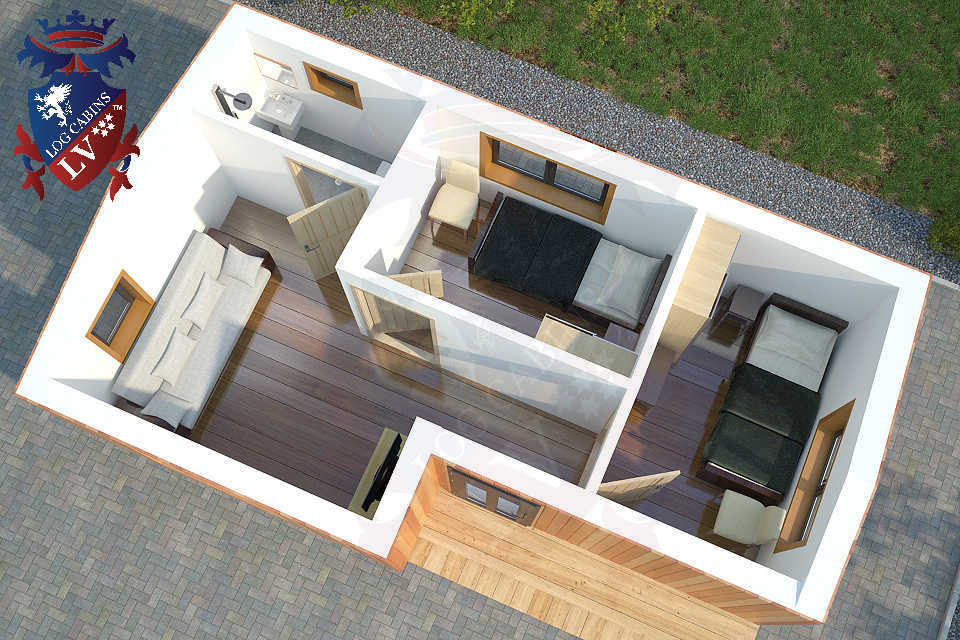 It's disturbing how many people buy a twin skin log cabin for their parents to live in, it really is!
I get calls daily and people ask me what is the cheapest way of getting a granny flat, some people, some times the public shock me but this has happened numerous times, is if a 34mm log is ok for someone to live in, sometimes I just want to call social services and warn them that some old man s going to end up with a camp bed in a shed!
And what more upsetting is that mum and dad have sold their house and the kids do not want to buy a good granny flat, they want to buy the cheapest so they pocket the difference.. What has happened to people decency, honesty, and family spirit?
Seriously. when you are this side of the phone listening to what people say, mums sold her house, she got 280.000 for it, and we are looking to spend 11.000 on a room for her! (with everything)… is that possible? Sometimes I just want to laugh!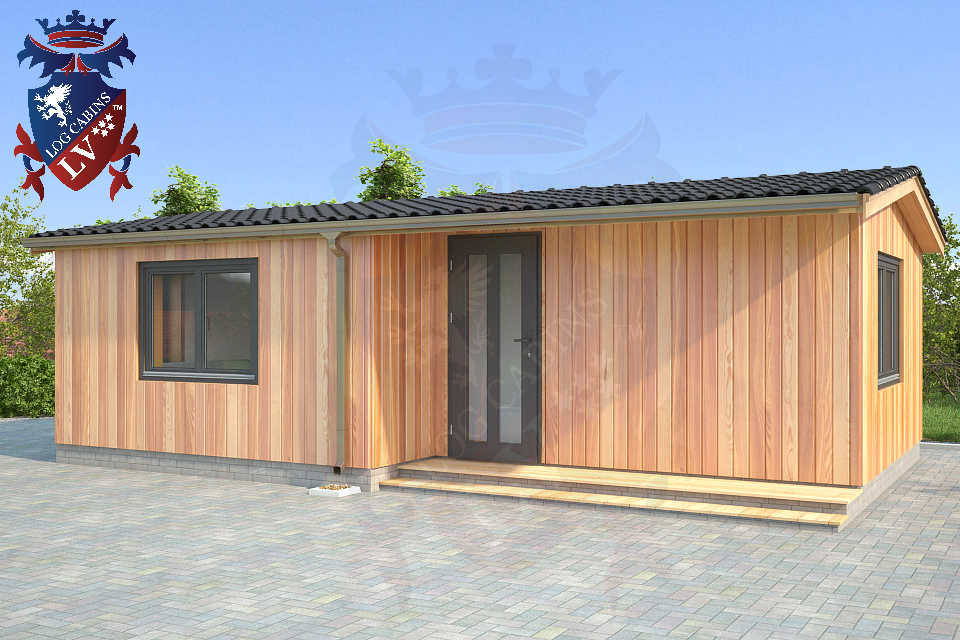 I love designing granny flats, I really do, as to most people, this is where they finish their days in comfort, and I think it is important that we make them as comfortable as possible.
Also its highly important that the building is completely insulated, highly insulated, as heating is an issue for the elderly and keeping costs down is imperative, our timber frame buildings will keep the money firmly in your wallet, as we are offering triple glazing with all our granny flats as standard.
All our windows and doors are hand made, from glulam joinery timber also they will be sprayed to your choice of colour and all are certified by BM Trada and also have a CE certification.
If you are truly looking for a fantastic Granny flat with all the bells and whistles, and come with a full turn key solution,then please send us an email, or give us a call today!
Log Cabins LV the sensible choice!
Please visit our Web site..Click Here..