Our DF Log Cabins Range , why is it so very special, Arrr…. there are hundreds of reasons let's look at one.
The Price and Quality out beats every other cabin on the market to date.
Now I dare you to visit any website in the UK and put this ordinary DF Log Cabin of ours up against anyone else's.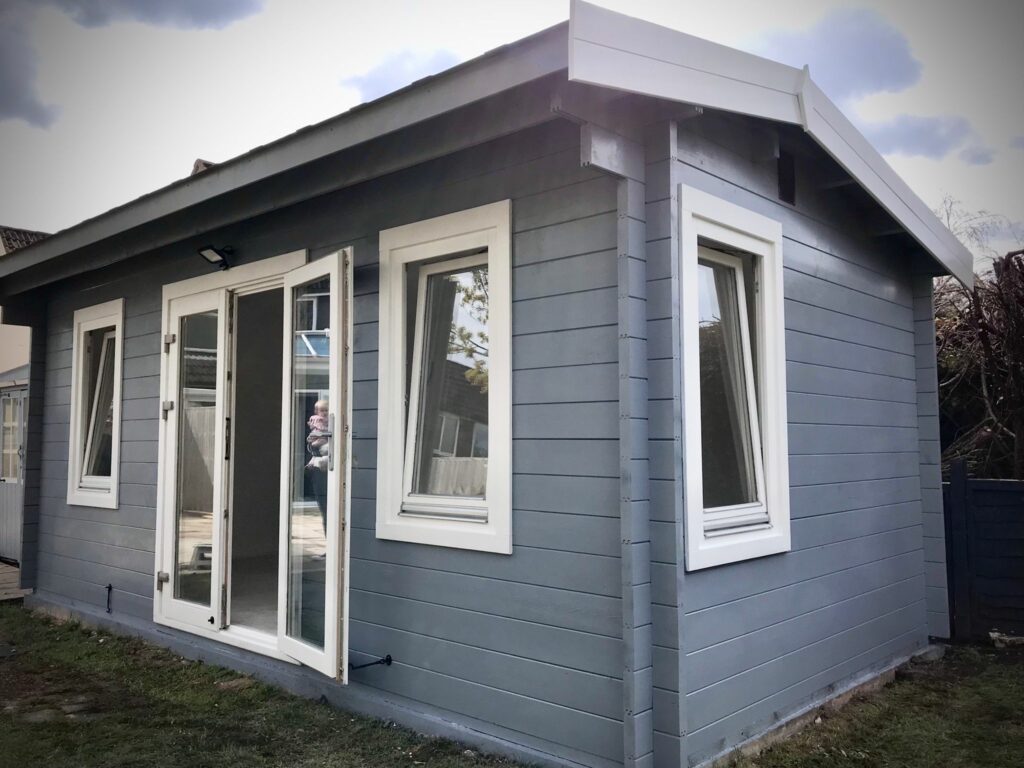 Now before we begin, I am not going to tell you what certain size timbers are used in our cabins our structural timbers, as I want you to do your homework and ask other companies, ask them also about how their windows and doors are made, also the thickness of the windows and doors, what material they use for their window and doors, and glass thickness, is it up to what standard etc. I am fed up with pushing this industry up the hill with new ideas and designs, we stopped designing last year as we have over 7000+ designs, most of which have been copied.
So back to what you ask the company you think is offering you a bargain, what thickness are their roof purlins as this shows the kind of KN value you can expect from your roof. They will not have this information at hand to tell you, and will tell you to call back, or talk you around this, they will then think your a difficult customer because you're asking all the right questions, which to them are the wrong questions, and when and if you have further conversations with them, most of it is lies.

We answer so many peoples questions, about how to look after a cabins, how to make bases, what to look for etc, but we have decided from the beginning of next week we will give just the basics. We are now picking our customers, as there are so many customers asking for our Range of High End Cabins.
Always Pay with a Credit Card
This industry is full of cowboys and thieves, and to be honest, 99.9% sell crap against what we manufacturer, and our prices are fair and honest. Actually our prices for the quality of the log cabin we offer and timber frame buildings are actually below the market value,
So please remember this, you pick a log cabin from any website,, and it looks amazing, and the price is low, low means its cheaply made, nothing else, it's not a bargain, it's not a steal, it's not a fantastic day for you to celebrate, as you are just about to be conned into buying a package of crap, you look at what you have bought and put it up against ours and you think amazing, the same..but cheaper.. a cabin such as ours in look, but not in any other way the same as ours, their timbers will be thinner, their timber will be fast grown baltic pine, cheap and rots very quickly, and will need a lot of looking after , the windows and doors are rubbish, furnished with Chinese handles, locks, keys and hinges and we all know rust, and breakages will happen sooner rather than later with these, purlins are 50% smaller in cut, strength, durability, and the cabin will be just a cheaply manufactured charlatan copy , a mass produced shed, as these can not be called cabins.
Always pay with a credit card
These Log Cabin doors took us 8 months to design and manufacture, so they would last a minimum of 10 years. These are the best doors in the industry.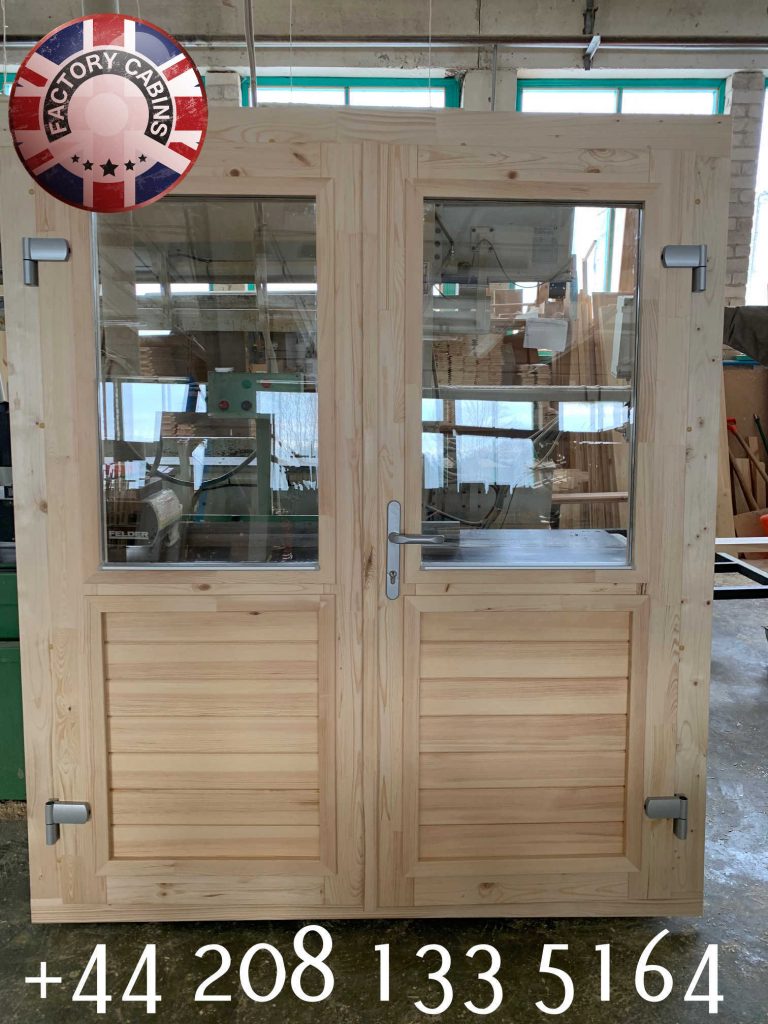 Always pay with a credit card