We are house manufacturers, not a shed company or a company that is out just to earn so quick money from making poor quality Camping Pods, as to be honest there are so many about.I saw one the other day it looked like a caravan with a curved inside roof. Seriously, look at this Pod, its awful, it has zero of anything in it, and its a failure to begin with. The company manufacturing these seriously needs to stop and rethink. A camping pod must have feelings and these have zero. they are lifeless. And are designed for one thing, to take money, as many serious campers would not like to stay a night in these. Most campers who are looking for a night in a pod want romantic, and and, not sterile, awful, cheap looking surroundings.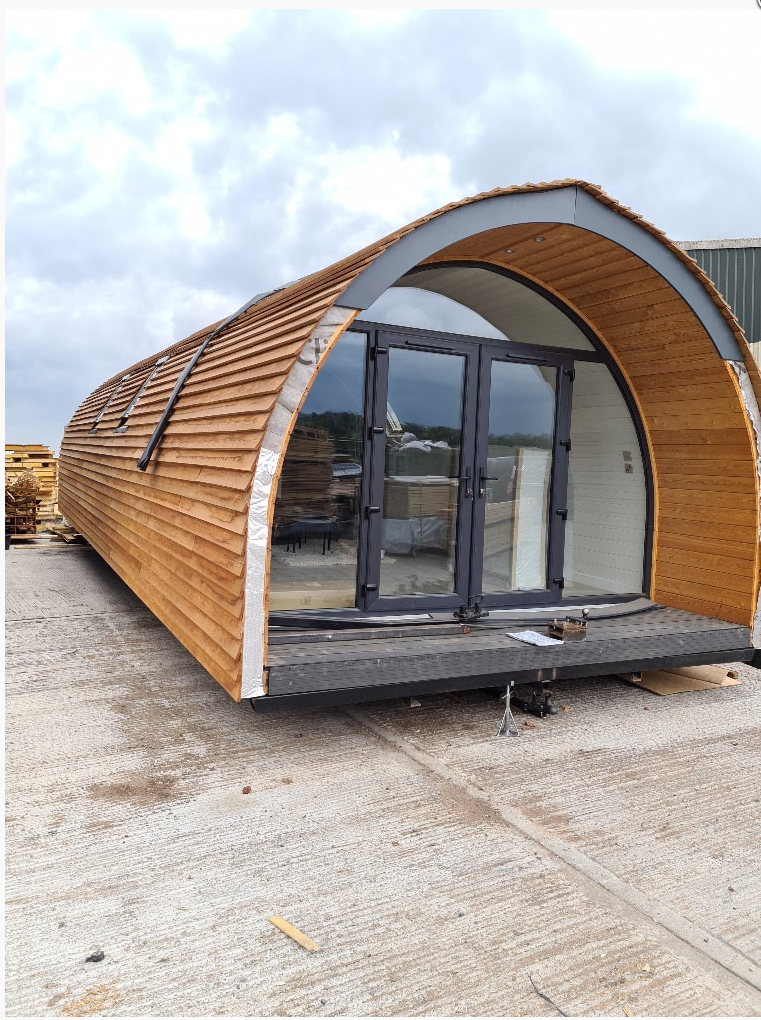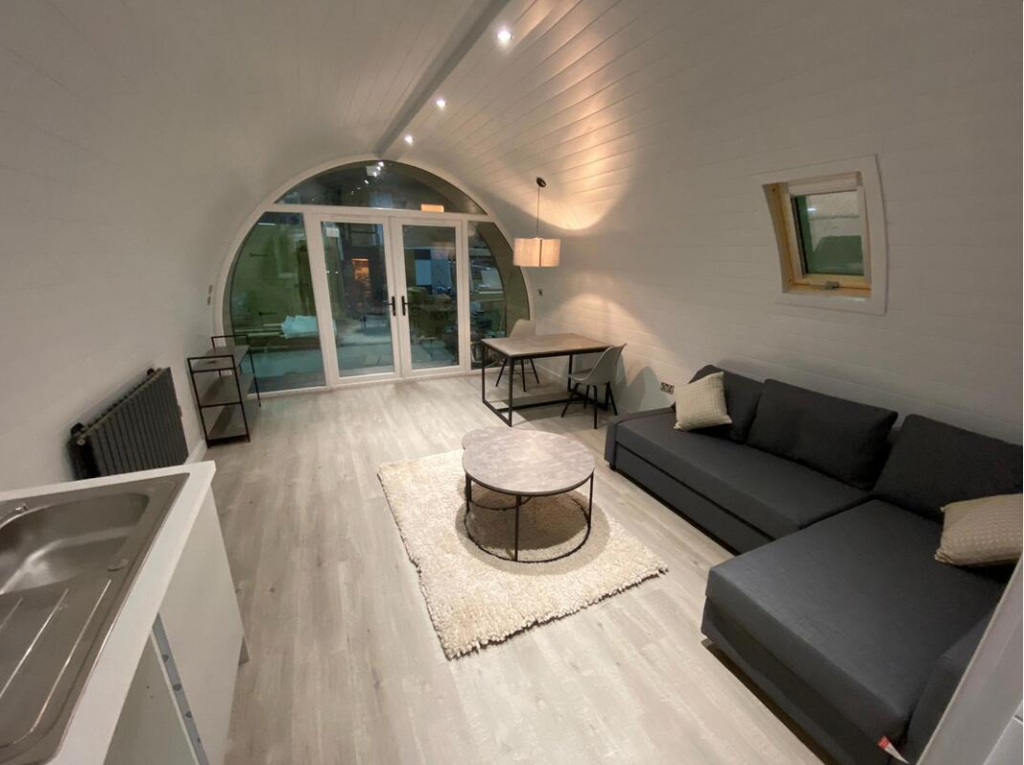 we have many strings to our Cello, and the reason I chose a Chello is because we are educated qualified carpenters, who understand what it takes to make a real timber frame building that will last the test of time. We have also not tried to make our Pods look like, or feel the same as caravans, please we would never use wood as a roofing material,
Here are some really nice photos of our pods and some designs to follow.
This is what we offer…….. Do not be fooled, only this kind of quality is designed and manufaturered by Kevin Langham,, Factory Cabins LTD.