Carrying on from yesterdays Blog I have a few facts that might be of interest to you that care as I do about this industry and about quality/pricing and raw materials.
And Why the Log Cabin market will move away from the Baltic's in the coming years completely. And why it is a very sensible choice to buy your Log cabins from LV..
Firstly, because we care about the forests, we care about your customer, we care about you and we understand that making a profit is essential.
Here are some facts about what is happening in the Baltic countries, and this will shock you.
Last year, IKEA bought a total of 72,000 hectares of forests in Lithuania, Latvia, Estonia and Romania for at least 115 mln euros, this is from an article Bloomberg has done research on, then said with reference to Sweden's farmer daily ATL.
IKEA did not elaborate on the share of forests purchased by the Swedish concern in Lithuania and the sum paid for the holdings in Lithuania.
IKEA's subsidiary IRI Investments last summer purchased 33,600 hectares of forest in Romania, becoming the largest forest owner in this country. According to Romania Insider portal, the sum of the deal was EUR 50 mln. Thus, the estimates suggest that forests for EUR 65 mln have been purchased in the Baltic States, Verslo Zinios reported.
ATL said that IKEA plans to continue purchase of forests in order to reduce dependence on fluctuation of timber prices.
Also we must not forget that in the Baltic States there are rumors, because the governments from each state will not put on record how much forest is replanted, but in 2012 there was a survey done by Yale university that Lithuania (its where I am so I care about this country a little more than the other Baltic states) but none the less I care very much about sustainability.
So Lithuania in 2012 got the best score for being Super Green, now we are 84th on the list of countries that manage forest well!
I have added a few photos of how sadly deforestation is happening at an alarming rate.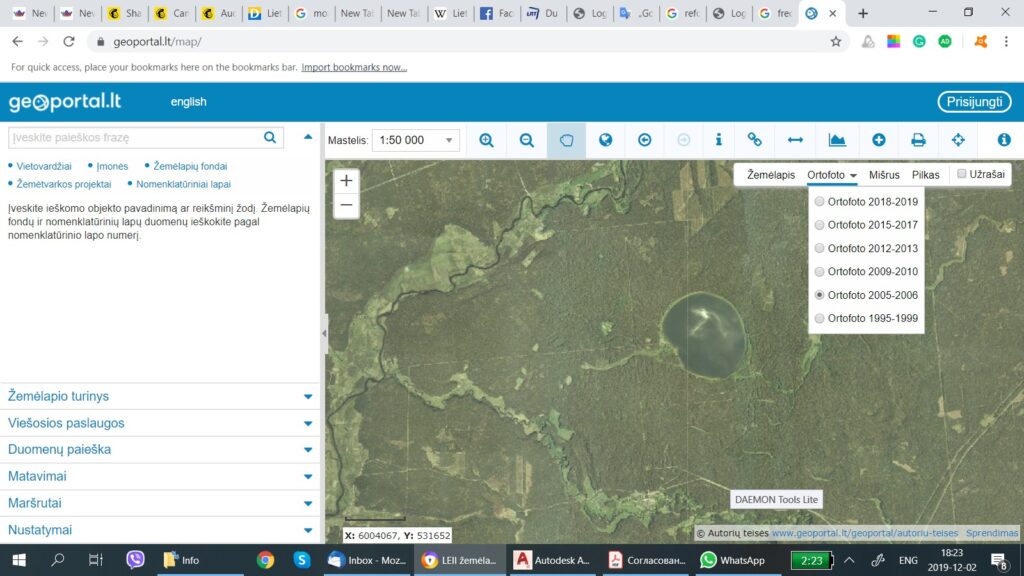 This Photo shows one of the oldest massive forests in Lithuania in 2005/ 2006
The same massive forest in 2018/2019…….. GONE……………… This is not how you harvest a forest… And why is it now fields?
This is not the way to cut forest, and if you are truly a company that cares about where your log cabin timber comes from , and how it is sourced, then a rethink of your supplier is seriously needed. Just because you see FSC you think its ok, its not!
Tomorrow I will try and show how forest management in other countries really work, and how other countries understand the necessity of replanting . Sadly some countries fall foul to greed not ECO management. Also there should be limits on how many cubic meters of timber companies can cut each year! Also if they are bragging that they only use FSC then they should be made to replant immediately. Not 4/5/6 years later. And to replant 2 trees for every one they cut.
Forests are not just a resource for log cabins, timber buildings etc, they also help the Ecosystem, for example, flowers, birds and all wild life, Deer, Boar, foxes, mushrooms, berries, so much , yet as you can see by these first photos i have shown, the ECOsystem is completely destroyed. And yes our Team care, which is why we are moving our full production of manufacturing of our cabins to another country that one has better timber, two cares about its timber resources and three replants more than anyone else. Last year alone 145.000 hectares.
We hope you join us and not buy or overpay for cabins that are manufactured from timber that should never ever have been allowed to be felled.
More tomorrow…..