For many years Log Cabins LV, has been supplying the trade, dealerships, with the best of the best Log Cabins, Certified Glulam GL Class Residential Cabins, be it a School, House, or Village Hall, all of which came to Building Regulations, We have designed over 300 different kinds of camping Pods, over 7000 different log cabins sizes range from 3m x 3m to a full 500 sq meter house, and we also offer Fully Insulated Timber Frame Buildings all the way up to Passive Standards, we have been very much in the background, and sadly we have allowed a lot of Dealerships to sell our cabins under their own brand, as you will notice on Log Cabins LV and Factory Cabins we offer an extensive Blog, this blog goes back to 2013, and on youtube, channel, our videos go back to 2005, and if you really hunt, you will find that before LV we were Sourcingtimber, we have been the most aggressive of all design teams in this market, and everyone has copied us, we designed the Clock House, twinskin interlocking system, we manufactured the first Garden Office, and we have actually changed the face of the UK gardens that is forever lasting. Factory Cabins has been in the coming for years.
Our first dealerships were targeted at some large and very well known companies that are still cheating their customers daily, if i sound angry, I am because what we manufacturer and sell for and what the Dealerships sell at, I would say there are thousands and thousands of pounds difference, which is putting it mildly. And this annoys me as its not profit its theft, and greed.
So what I did was sit back and wait for 10 years, and let the shed companies, the new cabin manufacturers come in, and flood the market, and let them build up their dealerships, and basically take an obscure product I introduced into the market some 21 years ago, and they made it know to all. And as they were doing this job for me they were also getting greedier and greedier, and prices went up and up and up.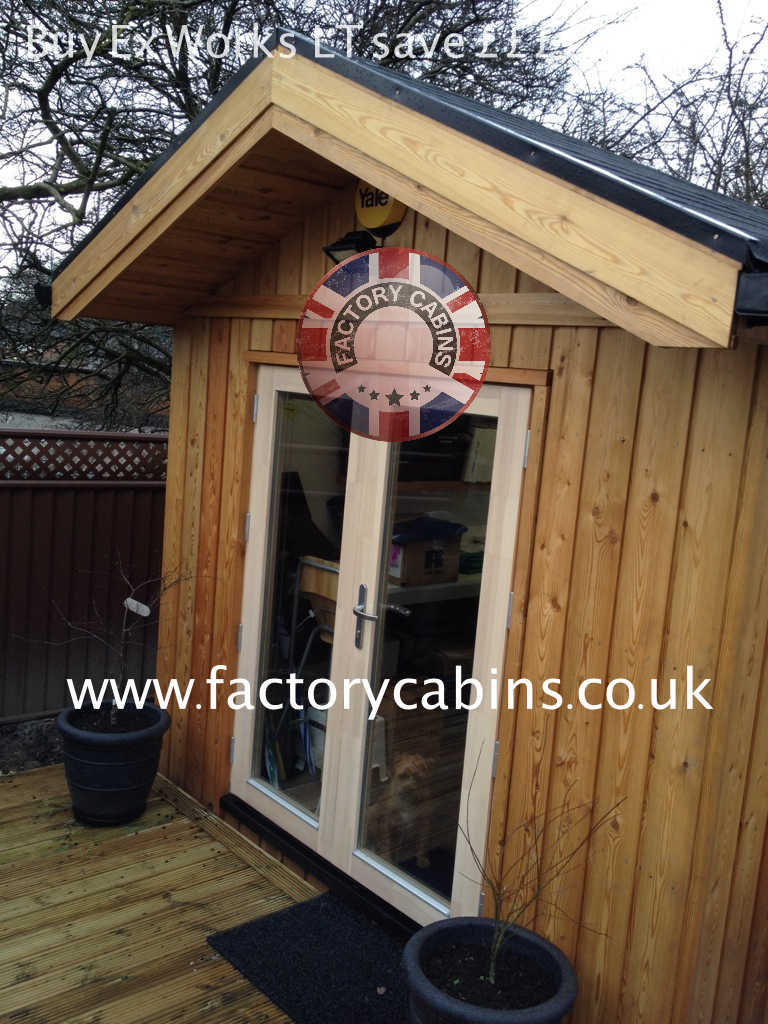 And now we have a lot of absolutely shit cabins on the market, and i mean shit, sold at unbelievable pricing, and because sadly none of you know a decent cabin from a bad one, you believe every word you are told, and everything they write on there Perjurers websites, with stolen images from our sites, (Skinners sheds) all of them with the Clock House Design, all of them with the Twinskin Design and so on. On this blog loads of companies are listed who are just completely crooks and Charlatans who know zero about cabins, steal content from us, and sell to you then run off with your deposit, and now we are heading into a depression, and Brexit, which means you do not need a vat to buy a cabin from us anymore from the 1st of Jan, we have now decided it's time to cut the feet of all the crooked , disgusting thieves, and sell direct. And none of them have a leg to stand on, our twin skins are cheaper than there single skins, and their add ons, are a joke.