Seriously check out this cabin, really check it out, it's just simply amazing, and it is actually the best of the best to be offered in this cut throat market, most mills will lie and lie, and when you get the product it's simply awful. But how are you to know any better, simple, look at my REAL photos, the only touch ups is to my belly in some of the photos, But seriously check out the windows and doors, the quality of the timber, the cut, the finish, the presence, the cabin is beautiful.
As soon as I add quality german hinges to my cabins, sadly there are companies that have already copied my hinge design and added black similar chinese very cheap hinges to try and fool you, you can not mistake ours with this rubbish, they forgot to make the windows thicker, they forgot to add a 5 point locking system on their doors and windows and they also forgot to remove the plastic from his windows sills, as we all love plastic , we use quality aluminum to the windows and doors, and if you notice the windows ( opening ones have 2) they also forgot to make the windows and doors from joinery timber, and lastly .
Plus they forgot to add German quality handles, and if you think the first and last part of the cabin you touch is the door handle, it's important that every part of the cabin is quality.
Black looks awful, cheap and apart from that, the timber used on this cabin is Baltic Pine as it does not have a huge amount of red pigment.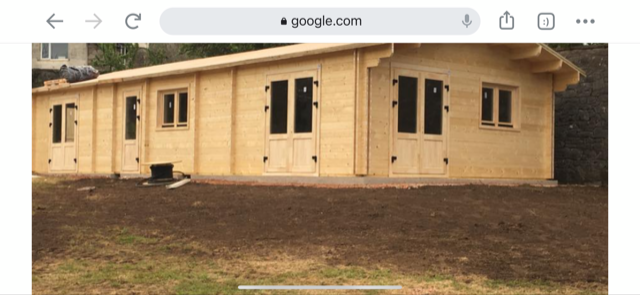 OK thats a look at the low end of the market.
A Factory Cabins LTD High Quality Building.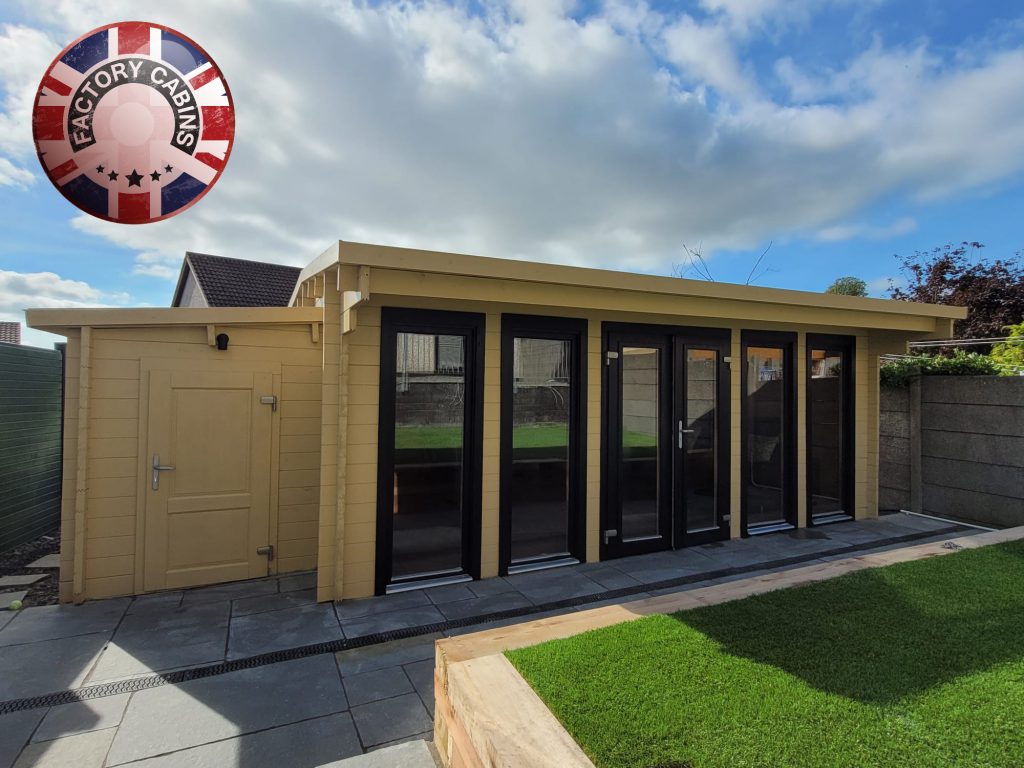 Welcome to the top end, where the cabins are built to last, they look amazing, and we always leave the site in immaculate condition.
Please email us at [email protected]