OK lets firstly look at the pricing aspect of log cabins in the UK, Skinners sheds, or Dunster House or whoever, and there are many who ever's, their pricing, its changed, and all of them are up 60% but have they added anything of value more to the cabins, the answer to that is no, now sadly the British Public, and I am one of them, think that if it's too cheap, then its cheap, and if its too high priced, then i can not afford it, but if its middle ground I am going to get something half decent
In some industries of sale, that might be true, but in the Log Cabin industry that is not the case even slightly, most cabins from nearly 99,9% of dealers in the UK are the same, baltic pine and super expensive, actually if truth was to be known they are taking the piss out of you and smiling all the way to the bank. So let's dissect a cabin, what have you got that is worth 1000's and 1000's of pounds. Customer service, is as always, in most companies , YUK!
Let's take this company that are using our images without our consent.
https://www.skinners-sheds.com/log-cabins/contemporary-log-cabins/untreated-guildford-log-cabin-6-5m-x-3-5m/
Original pic comes from us, skinners sadly have no skilled staff or vision and must always steal from others what they can not pay for , or design, themselves. Its quite funny actually as this company was once the leading light in the cabin industry, we supplied them for the whole of the south east, then sadly they went to the dark side, and bought crap cheap mass produced cabins and tried and still try and sell them off as ours. Their sales staff lie and say its their design, lol… their pics, etc, and then they ask you for money. (really)…

https://www.factorycabins.co.uk/product/log-cabins-oxford-6-5-x-3-5m-df32/ this is the original…..
Oh, and by the way. skinners do not offer windows and doors of any quality, the timber is baltic pine, and on a scale of 1 to 10 they come in at a 3.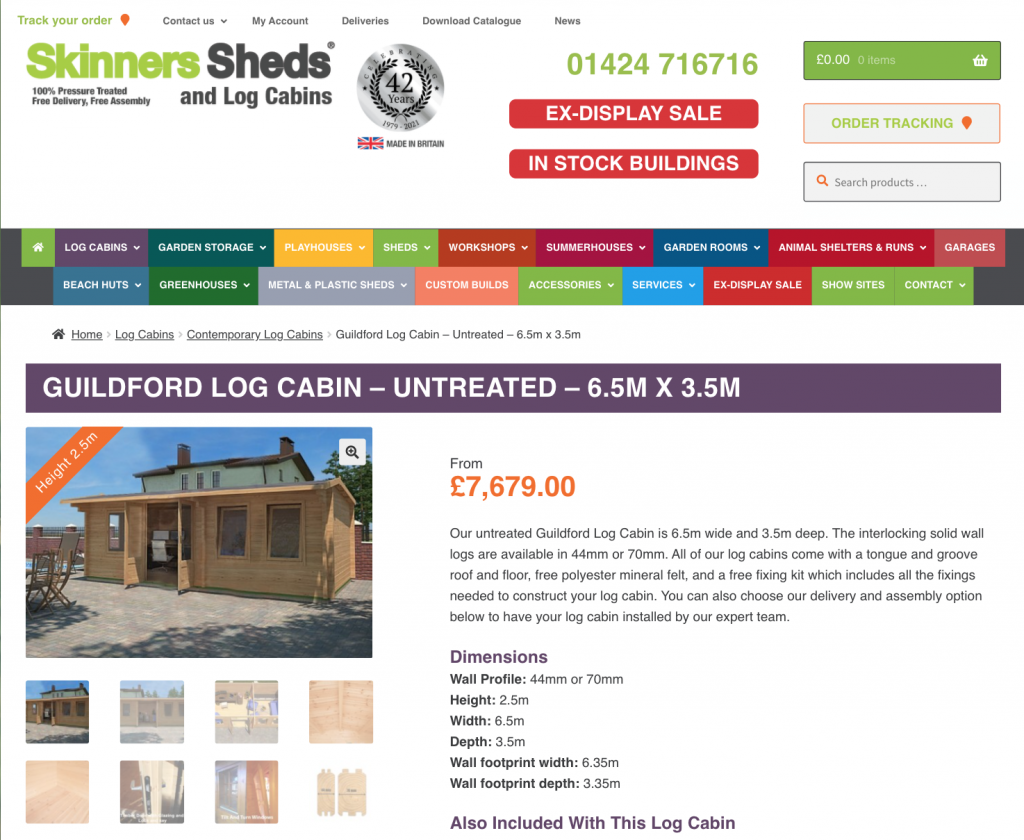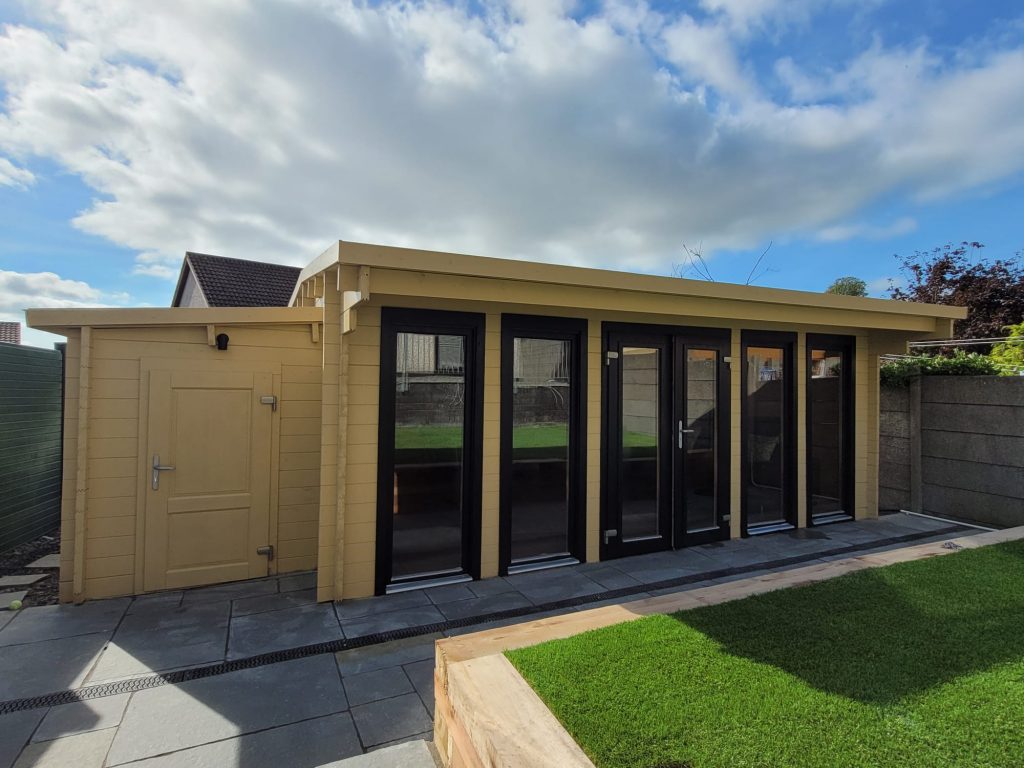 This is our unique Log Cabin style,
If you take a close look, you will notice that our cabins against Skinners, Johnsons, Dunster, Quick Garden, Tuin, Waltons and 100% Lugarde are 100% better.
Firstly we provide doors and windows that none of these companies mentioned, would ever offer you, if they did their pricing would be through the roof, plus they would need new CNC machines, Blades, skilled workman and Joinery Timber and most importantly have the want to offer better, and not just manufacture Bulk.
Ex works means we help with everything, and you buy direct from Factory!
So why pick us, well, simple, our prices are very very fair considering the quality your getting, Russian Northern Scots Pine, no baltic quick grown lumber in our cabins, we are manufacturing long lasting cabins of quality and distinction, not Ikea furniture.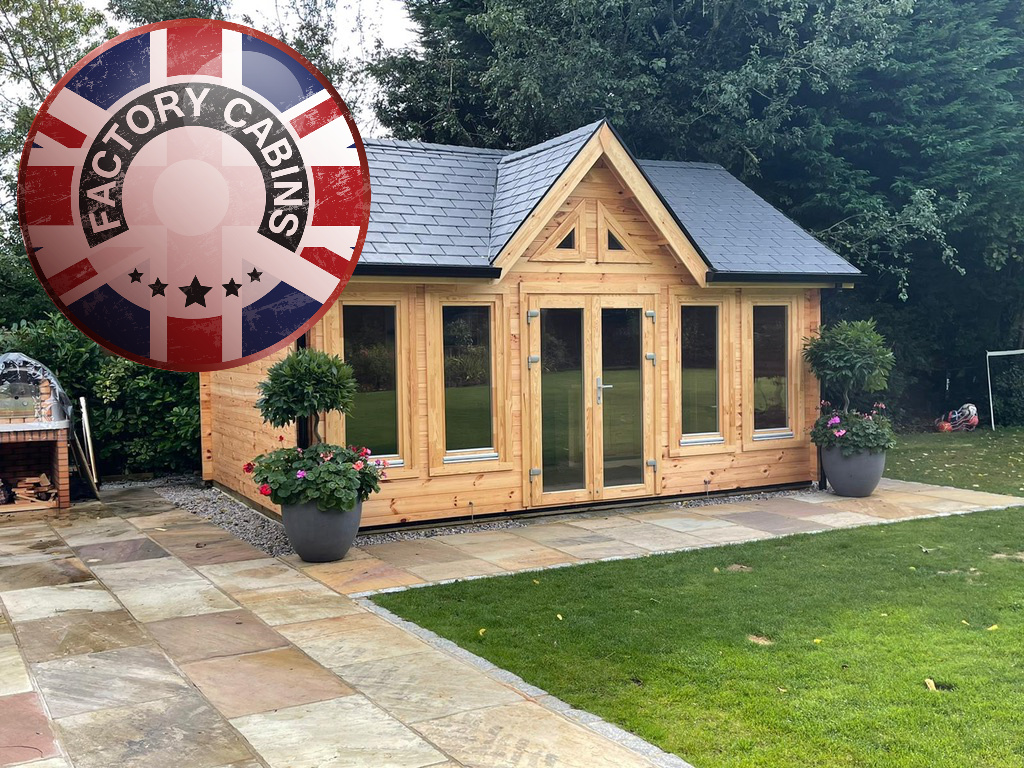 Yes we would all like to own my designed Clock House, it is beautiful and yes we would all like one in the garden, it has a £5000 Britment Plastic Tiled roof and our new Deluxe, now standard, windows and doors .https://www.google.com/search?q=log+cabins&sxsrf=AOaemvL-1txHKWIFgXnrNuHoG6UCS20xlA:1634666013886&source=lnms&tbm=isch&sa=X&ved=2ahUKEwiF1dW4hdfzAhU5QkEAHRc1DgcQ_AUoAnoECAIQBA&biw=2540&bih=1266&dpr=1 If you follow this link it will show you a google search on UK Log Cabins, you can compare like for like, and nothing, and i mean nothing comes close to OUR quality, our quality, and the main reason is simple, we care, we really,really do, and the others care about ONLY MONEY! Yes we are a business, however I am glad to see that the public understand quality, and we are that, and price is not everything. We are neither high or low, the cost of our cabins and our work are what they are supposed to be.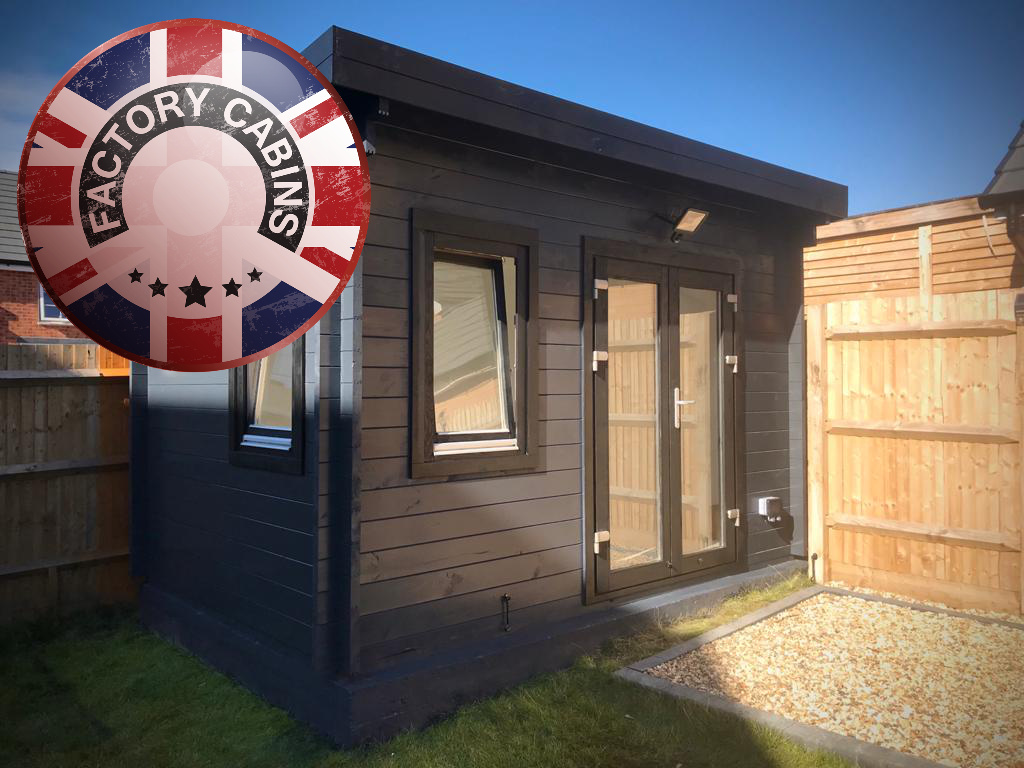 Sanctuary, that's what people come to us for, they want peace and quiet, and a room in the garden to get out their Ipad, or Notebook, or just a kindle and read and Chill.and they want it to be part of their lives for years and years, and they want to feel safe, and that mother nature stays out and the warmth stays in, we offer this, in quality, and at a great price. Next, which is really very important, our windows and doors are manufactured from high quality joinery timber, with a moisture content of nearly (2%) they can not be left outside until treated. Sadly mother nature would, hurt them, so it is advised to stain them immediately. Or your fitter does.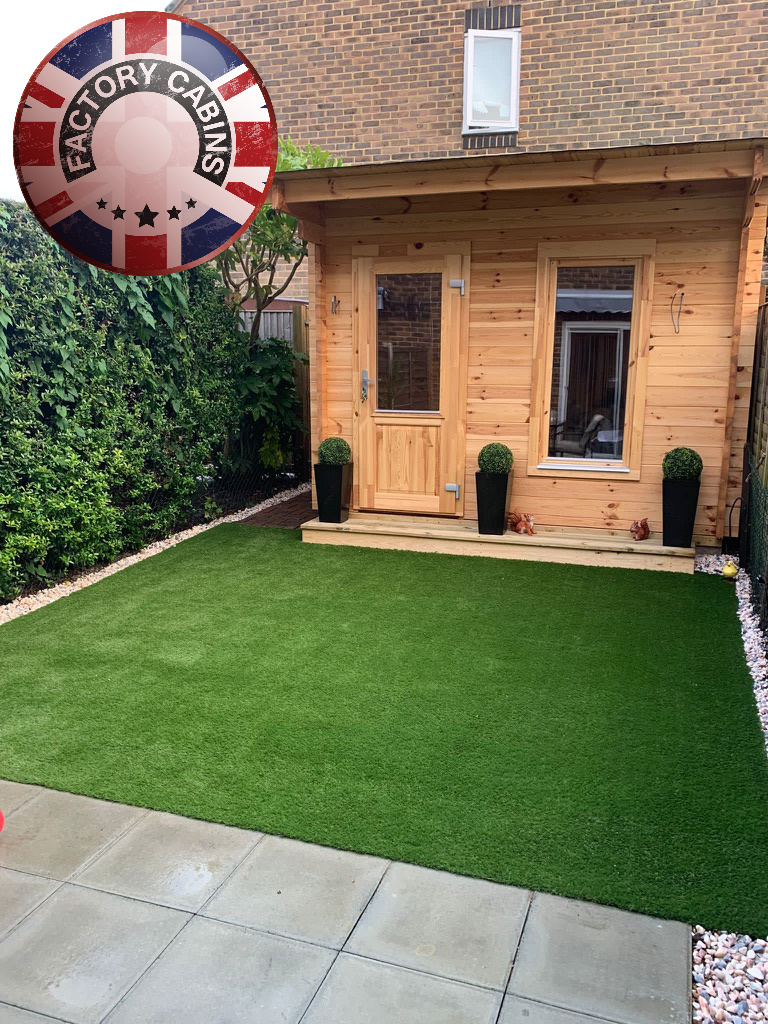 This Beautiful little cabin has a shed on the back of it. Would like to give a massive shout out to Lee for his fitting abilities, and love the green carpet! lol.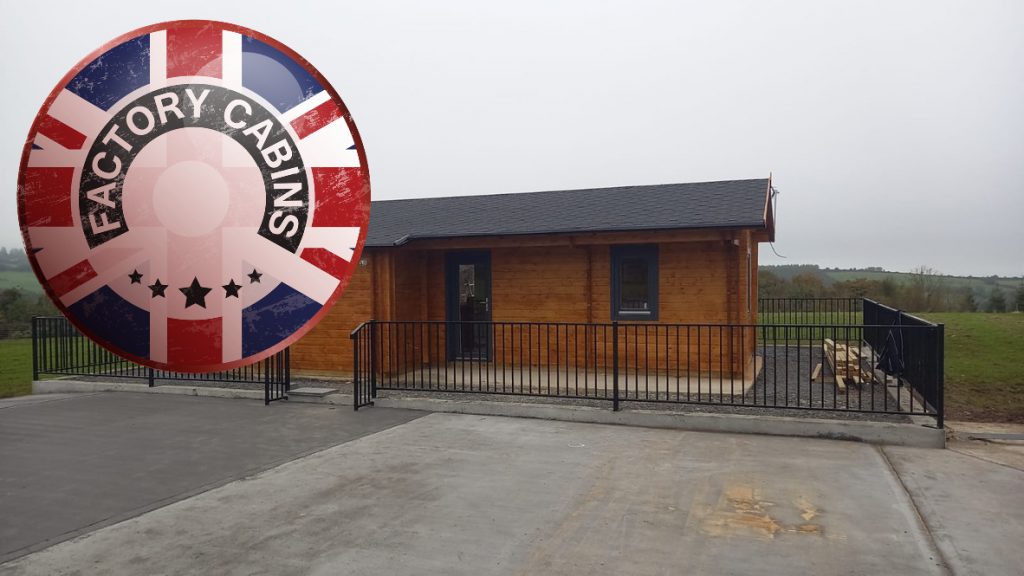 This beast, Twin 70mm x70mm with a 100 gap, was built by leon, and as always did an amazing job.
If you are looking for quality, then, please give us a shout.
Please Call us and speak to a member of staff that actually understands cabins, pods, timber frame buildings and so very much more. +44 0208 133 5164