We are proud to present the Curved Cinema Pod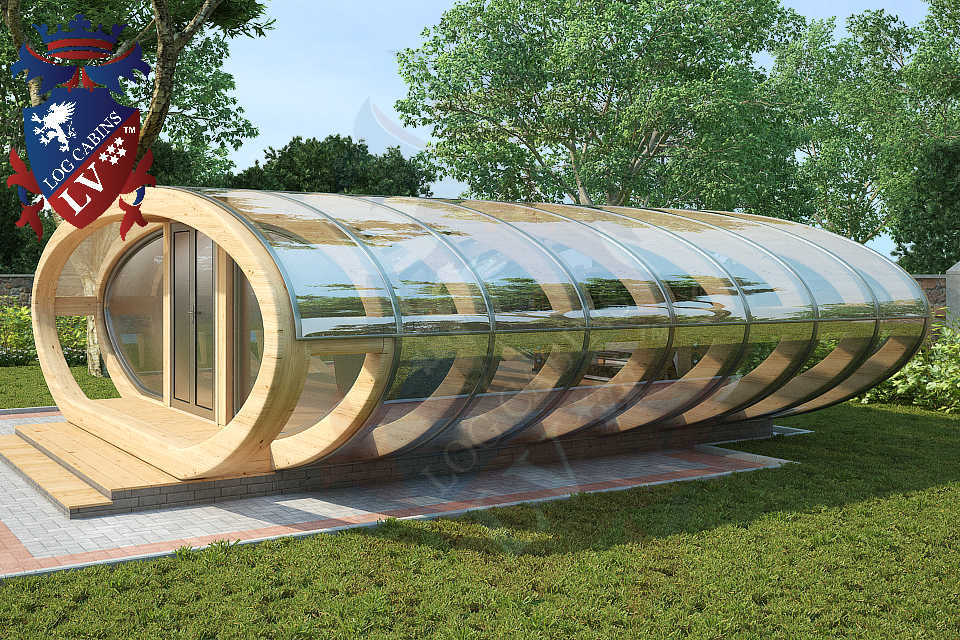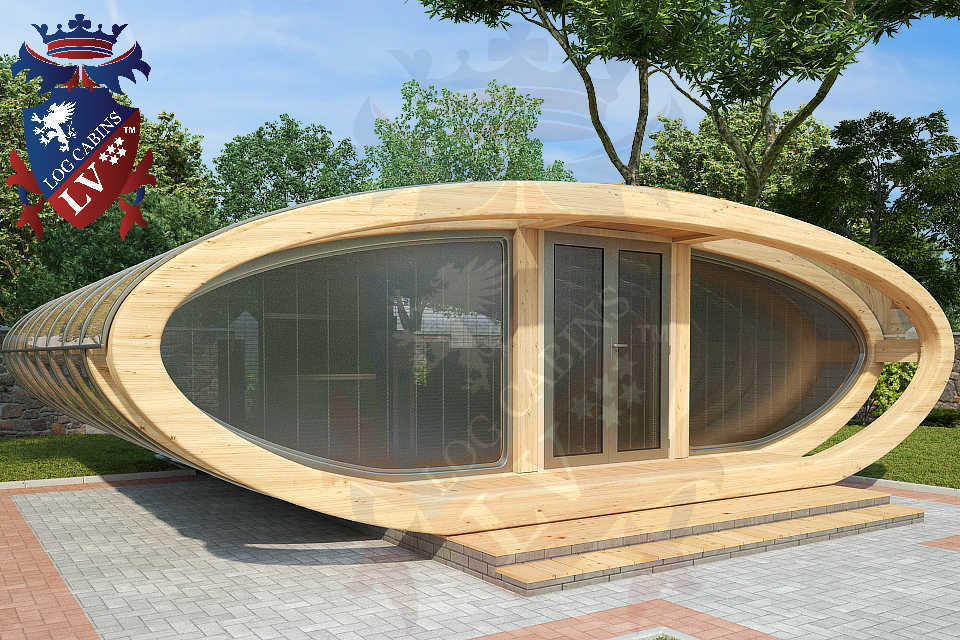 Designing log cabins or timber frame buildings can sometimes be fun, and our Deluxe Cinema Room is without doubt a statement with what is achievable with Glulam beams and insulated panels.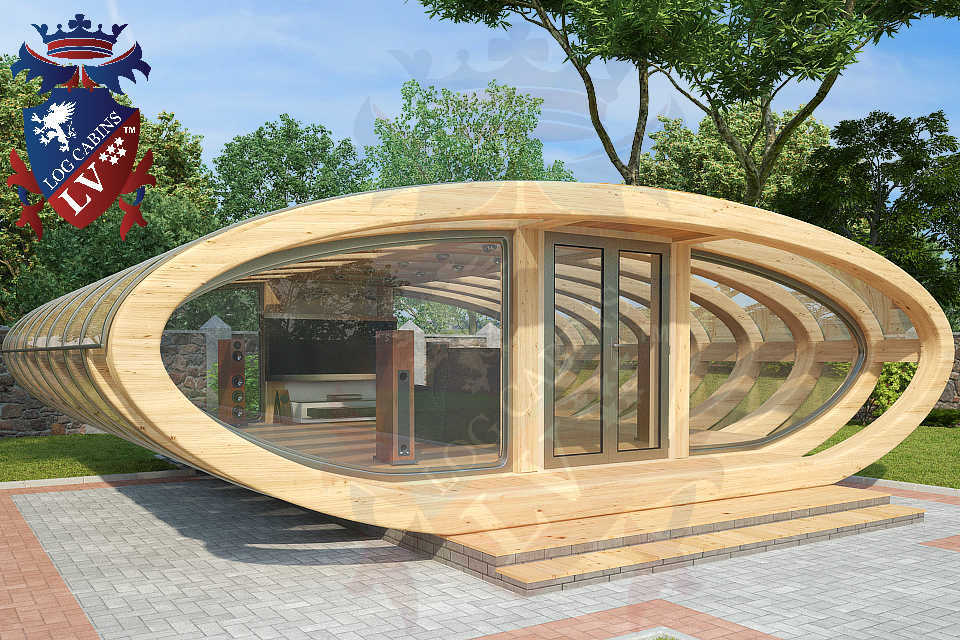 Before I get hundreds of emails asking the price, if you do not have a budget more than £50.000 please start saving up!
This amazing Deluxe Cinema Pod was designed to be as Iconic and a statement as any quality hand made timber frame glulam building could be.
The thinking behind this Cinema Pod design was to immerse the occupant into a space that would evoke as many emotions as possible, and the clever part of this cinema pod is to fit it with Smart Glass, that with a flick of a switch would turn day into night.
The Curved Cinema Pod is 5m Wide, with 200mm x 200mm glulam balks.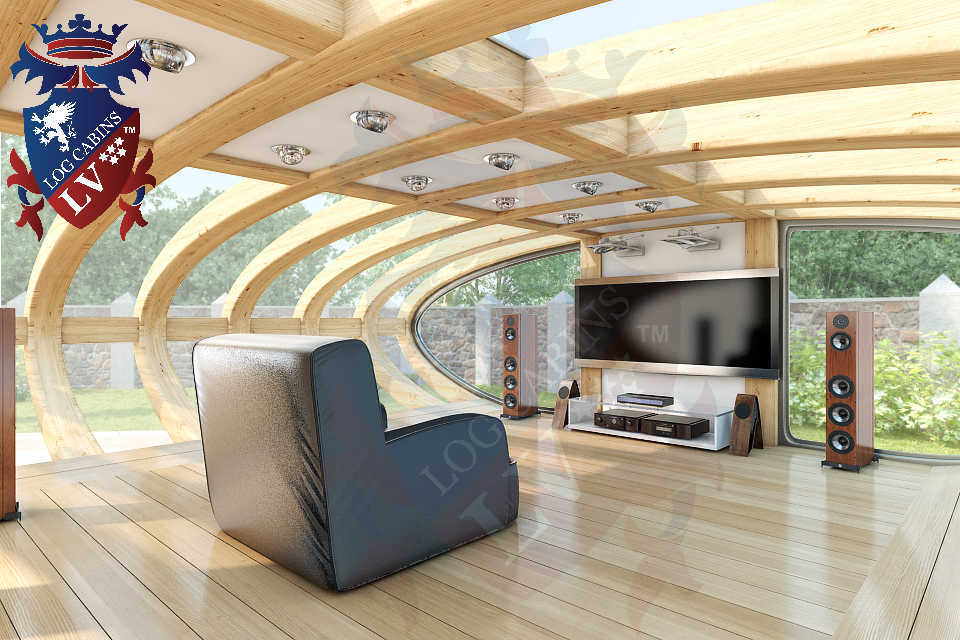 This building will last the test of time, and is completely hand made.
For more information on this amazing building or anything else you see on www.logcabinslv.co.uk please send us an email, or call us!
Log Cabins LV the sensible choice!
Please visit our Web site..Click Here..