Over the years we have designed some amazing logcabins, if you are looking for a cabin in the UK to be with in the permitted building regulation, then you're building, logcabin, will need to be under 2.5m high and no more than 30 sq meters. We have designed some great little buildings for this regulation. Our DF range of logcabins, are not just great value for money, they are all hand crafted, and are amazing quality. All our cabins from 34mm and above come with 28mm floor, 19mm roof boards, and starting from our 44mm come with quality tilt and turn windows. https://www.logcabinslv.co.uk/logcabins/product-range/df-range.html
Our 34mm logcabins come with economy double-glazing, and are also fitted with 28mm flooring and 19mm quality t&g boards. Our TF range is also with in the permitted building regulations, and come with 28mm flooring and 19mm roof boards. Please follow the link. https://www.logcabinslv.co.uk/logcabins/product-range/tf-range.html
What we have found over the last few years that permitted 2.5m high cabins are what the customer asks for more than our old range of Standard Garden Logcabins. Logcabins come in all shape and sizes from us, our unique designed clock house logcabins are the best built in the industry. https://www.logcabinslv.co.uk/logcabins/product-range/clockhouses.html
We manufacture all our logcabins from pine, and use only joinery timber for our quality tilt and turn windows and doors. If you are looking for a quality logcabin for your garden, then all our solid logcabins are great value for money, and if kept in good running order will last many years. We always tell our customers to please add guttering on the logcabins as soon as possible, also to stain our logcabins with quality stain. It is very important also that all logcabins are put on a level base, and have a drain away around them. It is also important that you keep the guttering free and clear of leaves etc. Logcabins are now very much in the public domain, there are many, many different companies selling Logcabins, however it is important to buy your logcabin from a dealer that one, has not been bankrupt in the last 3 years (always ask), who have liability insurance, and who know their stuff. Too often the cowboys in this industry will say yes to every question you have, and offer you a great price. These we have learned are the low budget mills that really do not manufacture logcabins, but more like twigs, glued together with hope and string. Beware! Remember you get what you pay for, and a cheap log cabin is a liability, not a comfortable cabin to put your children to play in, or valuable belongings. All logcabinslv.co.uk dealers will ask you many questions and guide you through the process, they will also ask your budget, this saves a lot of time, and helps you to decide what is with in your budget and makes ordering and delivery so much quicker. If you are looking for the best, than the rest, logcabinslv.co.uk is the only choice!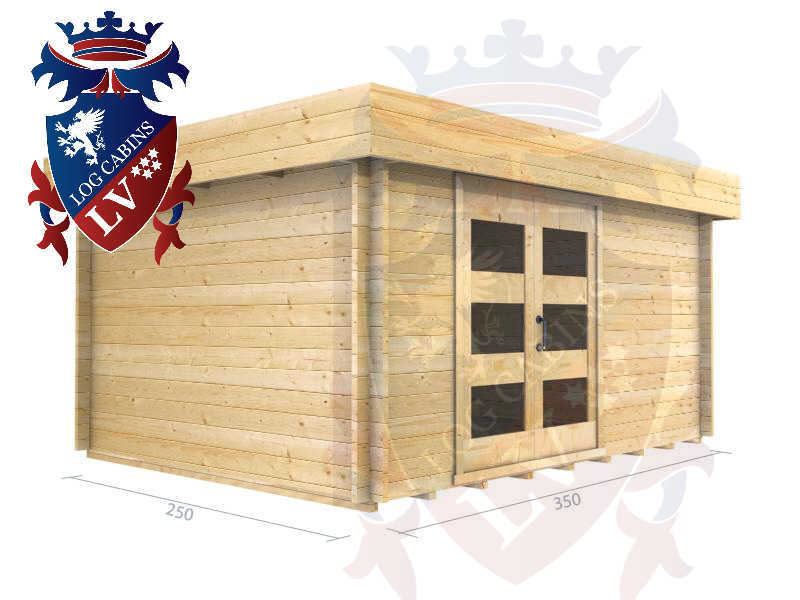 These images are from our old range of logcabins, logcabinslv.co.uk, the number one in logcabins for more than 14 years in the UK!
Please visit our Web site..Click Here..