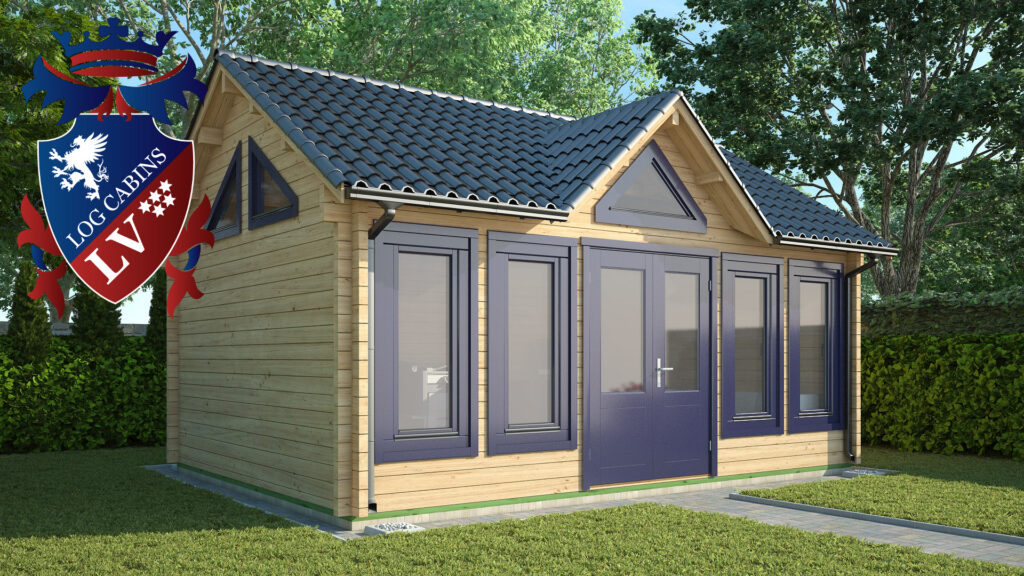 Today we are going to talk about the logcabins and timber buildings that we designed and helped the market to improve week after week and month after month and now years on how our designs have shaped the cabin market to what it is, and now why we are changing the way we do things because of the mess which has formed in the UK because of utter greed.
The Cabin above is called the Clock House Aurora, it is an offshoot, the big brother, the sister of the first ever 5.5m x 4.0 m Clock House in 44mm, which i would like to add we designed. This Cabin was designed by me for one reason, and one reason only, so that the amount of sunlight that came into the clock house log cabin was immense.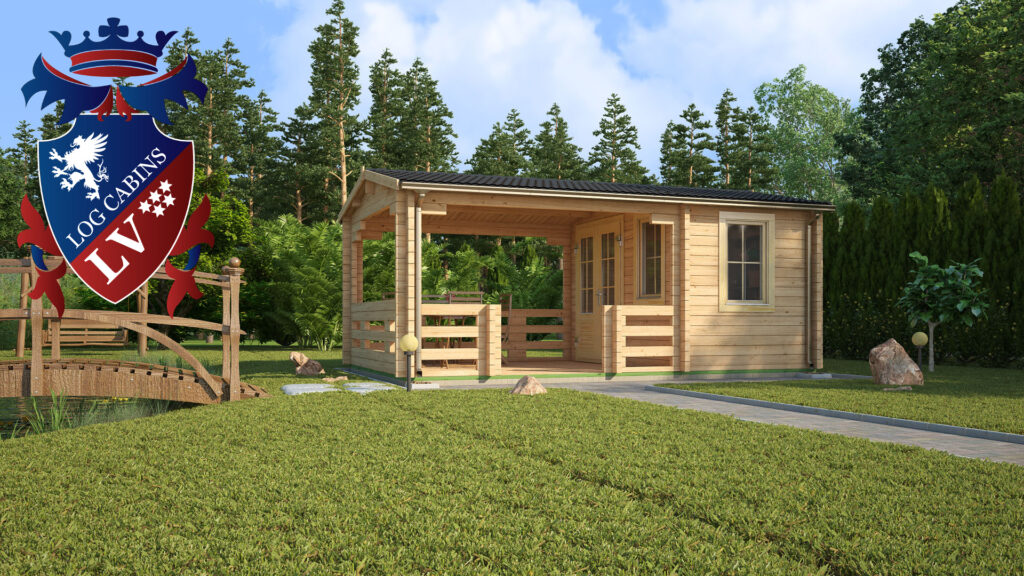 Then we came up with Cabins with terraces, which at the time i thought was a novel idea, however, the planners got hold of this eventually and decreed that if the veranda was attached to the cabin it counted as part of the 30 sq m rule.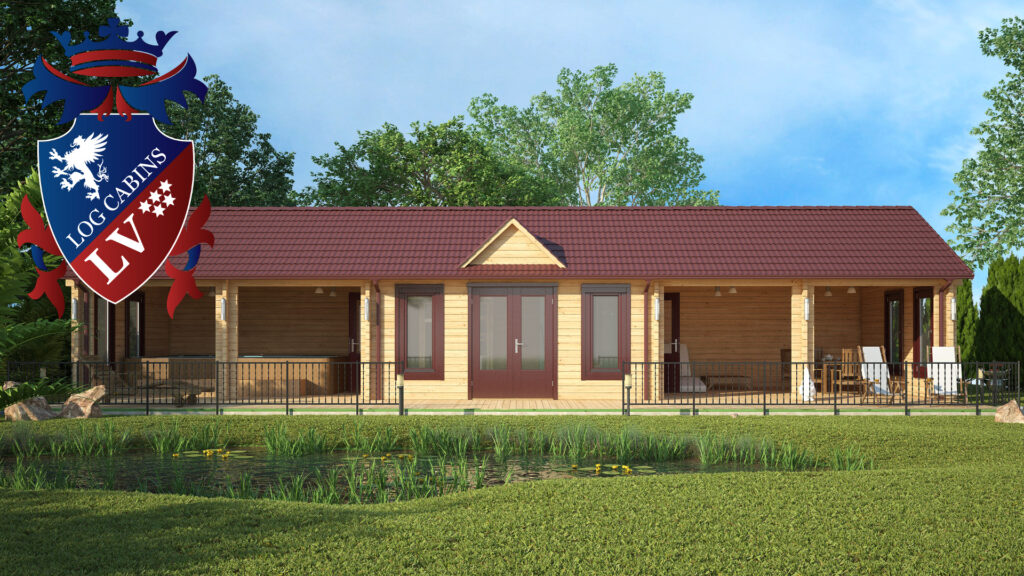 Of course we have customers that wanted to bespoke our designs, and this triple clock house was a big hit, sadly none of the customers liked showing us the end result, which is a pity as i would have loved Bob in Northern Ireland who was the first to design and buy this one, and then sold it to his customer to have sent some photos over, but dealers being as they are, keep finished projects to themselves.. Greedy Bunch! ( love em really)..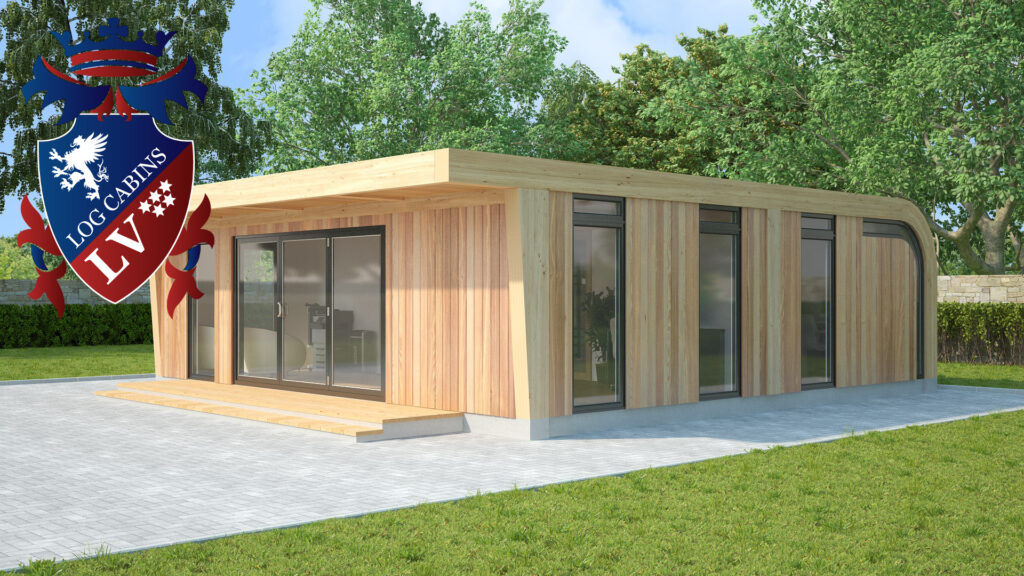 Then their comes our timber frame, Larch Clad, Glulam Beam constructions that come to either full build regulations or fully Passive.
These are without doubt the best money can buy and their pricing would shock you actually, as their quality of build, the workmanship that goes into these buildings is just amazing, we use only the very best C24 timber for construction, Northern Siberian Larch for cladding, Engineered glulam, for roofing, and the windows and doors are all CE , Trada certified. Quality of build is so important to me, and of course design. I have over 7000 different designs which is the most I believe in the business!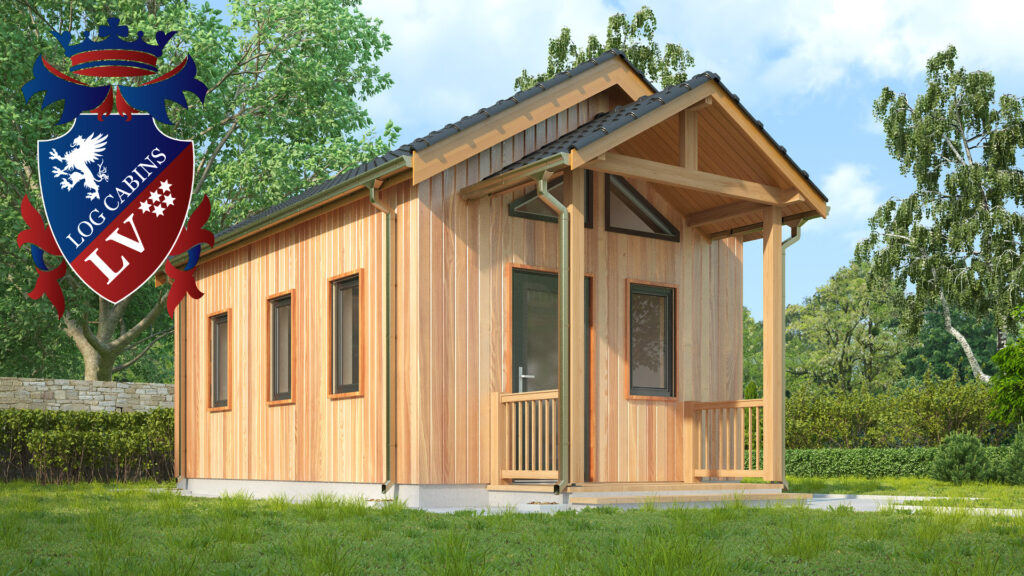 Let's talk small houses, perfect for Airbnb ( Micro Houses) now this is a sore topic for me, as in America they came up with this and claimed to be the first to offer this kind of construction, which i am in disagreement with, as i designed these well before anyone decided to put them on a trailer and drag them around, which honestly unless they have core steel construction, will rattle and fall apart so quickly it's not even funny. A timber building is supposed to go on a firm flat concrete bed, not on a trailer to bounce up and down the road. This little 2 bed building is in ever respect a quality little house, and a perfect Airbnb
More tomorrow..
The LV Team……….
Thanks for reading